Can You Avoid Prison Time For A Sex Crime Conviction?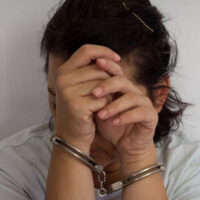 Although most communications are protected under the First Amendment right to freedom of speech, many laws are in place that prohibit people from publicly humiliating and harassing each other.  For example, creditors cannot contact you about your outstanding debts while you are at work or post publicly visible messages about your debts on social media.  Slander and libel are criminal offenses.  Even though prospective employers can find out about your prior criminal convictions and arrests by doing a background check, the law offers some protections against the social stigma of having confessed to a crime or been convicted of one at trial.  In this regard, sex crimes are an exception.  People who have been convicted of sex crimes must keep their names listed on publicly searchable sex offender registries for years after completing their sentences, sometimes even for the rest of their lives.  While registering as a sex offender is practically inevitable after a sex crime conviction, prison sentences are not.  To find out more, contact a Tampa sex crimes lawyer.
After Pleading Guilty to Possessing Child Exploitative Material, Defendant Avoids Prison Time but Loses Unsupervised Parenting Time
Members of Generation X think of the National Center for Missing and Exploited Children as the organization that posts pictures of missing and possibly endangered children on milk cartons and on bulletin boards near the entrances of supermarkets, but these days, National Center for Missing and Exploited Children finds much of its evidence of child abuse on social media.  In the summer of 2018, it alerted law enforcement that some images of minors, who appeared to be between the ages of six and thirteen, in sexually exploitative situations, had been uploaded from an IP address in West Palm Beach.
Police arrested Kurt Castaldo, the owner of the computer where the images had originated; the Palm Beach County Sheriff's Office, where Castaldo worked as a deputy, fired him soon after.  Castaldo surrendered his phone and computer and admitted that he had uploaded the images; he confessed that he had had a problem with pornography for most of his life.
Castaldo could have faced a 20-year prison sentence, but after pleading guilty to possession of child exploitative images, he received a plea deal.  A judge sentenced him to a year of house arrest followed by two years of probation.  The court also required Castaldo to register as a sex offender.  Castaldo's children were minors at the time of his sentencing, and the court ordered him not to have contact with minors other than his own children.  Until his children reach adulthood, Castaldo can only spend time with his children when another adult is also present.
Contact Tampa Sex Crimes Defense Attorney Bryant Scriven
Despite the social stigma attached to sex offenses, defendants accused of them have the same rights as defendants accused of any other crime.  A sex crimes defense lawyer can help you get a fair trial even if you are being accused of a sex-related offense.  Contact Scriven Law in Tampa, Florida to schedule a consultation.
Source:
sun-sentinel.com/local/palm-beach/fl-ne-deputy-obscene-photos-plea-deal-20190830-zbnarkhbmjhbjadc2dljtxiiw4-story.html