Police Officer Acquitted Of Molesting Teens After Victims Refuse To Testify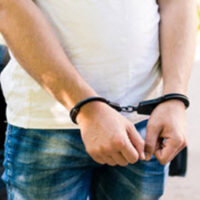 Many cases of sexual assault do not result in criminal cases because the victims refuse to press charges, fearing that, if they did, they would have to testify in court and face their accusers in the courtroom.  The outcome of many sex crime cases that go to trial (remember that most cases do not go to trial) rests on whether the jury find's the alleged victim's testimony credible, since although other people in the victim's life may have sensed that something was not right, or the victim may have confided in them about the abuse, they usually did not witness the abuse with their own eyes.  If you are being accused of sexual assault or sexual battery, contact a Tampa sex crimes lawyer.
Defendant Persuades Jury That Accuser Had Ulterior Motives
Until the accusations of sexual molestation came to light, many young men considered Daniel Rush a role model.  He joined the Coconut Creek Police Department in 2011, when he was only 21 years old, and he mentored teenagers in a church group called Men of Virtue and Ethics.  Between 2014 and 2016, he allegedly molested several adolescent boys in the youth group, usually while driving them home after church social activities.  One boy passed a note to the parishioner seated next to him at a church service, detailing occasions when Rush had molested him, and the parishioner contacted the Broward County Sheriff's Office, who began an investigation, during which other boys from the youth group reported similar experiences of abuse.  They claimed that Rush would take several teen boys out to the movies and then drive them home; whichever boy Rush dropped off last would be subjected to unwanted touching.
In 2018, another young man brought accusations against Rush.  He claimed that he had told Rush that he wished to follow in Rush's footsteps in a law enforcement career.  He alleged that Rush picked him up in his police cruiser and took him to Tradewinds Park, under the pretense of practicing a training exercise the young man would have to do in the police academy.  Instead, Rush handcuffed the victim and sexually assaulted him.
Rush pleaded not guilty, and the only victim who was willing to testify against him was the one who had brought the allegations in 2018.  At trial, Rush argued that the accusations were false and the accuser was just trying to ruin Rush's personal and professional reputation.  To support his case, Rush's lawyers presented as evidence a text message that the alleged victim had sent to Rush.  In the message, he said that, unless Rush paid him $300, he would make his accusations public and press criminal charges.  The jury found Rush not guilty.
Contact Tampa Sex Crimes Defense Attorney Bryant Scriven
A sex crimes defense lawyer can help you if you are being falsely accused of sex crimes such as sexual harassment or sexual assault.  Contact Scriven Law in Tampa, Florida to schedule a consultation.
Sources:
sun-sentinel.com/local/broward/coconut-creek/fl-ne-coconut-creek-daniel-rush-20200116-5d5og23ki5abjbfvwfjzhe6g6q-story.html
sun-sentinel.com/local/broward/fl-dan-rush-fourth-victim-20160422-story.html