Tampa Criminal Lawyer
Tampa Criminal Defense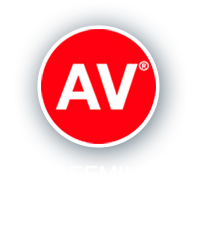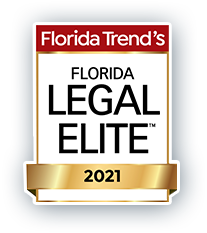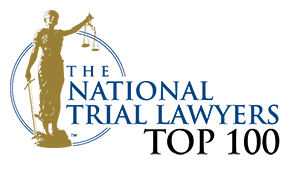 Devoted to the defense of people charged with a crime in Hillsborough County, Pinellas County, and throughout the State of Florida
Dealing with a criminal case as a defendant or even as a lawyer can be a scary and intimidating experience. Tampa criminal defense attorney Bryant Scriven is a former Hillsborough County prosecutor with experience prosecuting misdemeanors, felonies, DUI and traffic offenses, and juvenile delinquency. In his 17 years of practicing criminal law, Bryant has been involved in thousands of cases and hundreds of trials. He'll put that experience to work for you and help you achieve a positive outcome in your case to the fullest extent possible.
Results matter, and Scriven Law, P.A., has amassed a long list of successes where we have prevented charges from being filed, obtained dismissal of charges, achieved probation instead of mandatory prison sentences, gotten charges reduced to lesser offenses, had cases diverted away from trial adjudication, and, of course, won "not guilty" verdicts from a jury at trial. Of equal importance to the results we get, however, is our firm's personal approach with our clients. We work closely and directly with our clients throughout their case and are always accessible and available, whether through a phone call, email, text or in person. Clients appreciate the good relationship they develop with Bryant Scriven and the way he explains matters to them. Bryant is a skilled and successful Tampa criminal lawyer, but he is also someone you can easily talk to, explain your situation to, and get honest advice and answers from.
Help With the Full Range of Florida Criminal Offenses
Scriven Law, P.A., provides sound advice and strategic, aggressive and effective representation across the range of Florida criminal law matters. Contact our Tampa criminal defense lawyers for help with any of the following:
Traffic Offenses – Every citation puts points on your driver's license and moves you closer to suspension of a license you can't afford to be without. Taking the time to fight a traffic ticket may be well worth the effort to help you keep your license and avoid government fines and astronomical hikes to your auto insurance rates.
DUI – Drunk driving convictions are immediately consequential, with the prospect of fines up to $1,000, six months in jail, mandatory treatment, a year-long driver's license suspension, and more, all on a first offense. We can help you fight an improper DUI arrest, keep your license, and avoid the harshest penalties that could otherwise be coming your way.
Domestic Violence – Domestic violence allegations can result in a temporary restraining order that kicks you out of the house and away from your kids, as well as criminal charges. Accusations are not always founded on facts; we'll defend you from charges of abuse, stalking or harassment of a current or former spouse, co-parent, or other relative or current or former housemate covered under Florida's domestic violence laws.
Sex Crimes – Sex offenses can bring shame and stigma to a defendant and his or her family. A conviction can lead to a lengthy prison sentence and a lifetime on the Sex Offender Registry, or even a lifelong involuntary civil commitment to a secure facility in extreme cases. We approach sex crime prosecutions sensitively but also with the determination to get you the best result we can given the facts and applicable law.
Violent Crimes – Florida prosecutors are filling our prisons with people convicted of violent crimes like assault, battery, and homicide. We'll raise all applicable defenses to a criminal charge, including self-defense, defense of others, provocation, and home protection, including Florida's Stand Your Ground law.
Theft Crimes – Our firm defends people charged with the full range of misdemeanor and felony theft offenses in Tampa, including petty theft, grand theft, retail theft, grand theft auto, larceny and more. The facts don't always support the charges the state has filed against you; we'll present you in the best light and work to achieve a positive outcome.
White-Collar Crimes – Conviction of a white-collar crime can result in hefty fines and extensive prison sentences, along with other monetary penalties such as restitution. Even worse, you can be forever barred from a wide range of employment opportunities that involve the handling of money or positions of trust. Let us help you from being unfairly tarnished with a conviction for embezzlement, fraud or other white-collar crimes.
Weapons Offenses – Gun ownership is a constitutional right, but it can be tricky to know your rights when it comes to open carry versus concealed carry, how and when you can purchase guns, and other gun laws. Our firm defends people charged with technical weapons violations as well as enhancements to other criminal offenses where the use of a weapon is alleged.
Violation of Probation – Probation is often an excellent outcome in a criminal case, but the terms of probation can be numerous, strict and difficult to follow. Before the state can revoke your probation for an alleged violation, we'll represent you at a hearing and argue why your probation should be kept intact or extended. We can also represent you if you are seeking to modify or terminate your probation early.
Federal Criminal Defense – Scriven Law, P.A., is especially focused on representing defendants charged with federal crimes in Tampa. If you've received a target letter or grand jury summons, we can advise you of your rights and intervene on your behalf to prevent charges from being filed. We are also with you at every stage of a federal criminal proceeding, from arraignment and plea bargaining to trial, sentencing hearings, and asset forfeiture proceedings.
Tampa Personal Injury
In addition to our criminal law practice, Scriven Law, P.A., is prepared to use our negotiation and trial skills to help you secure compensation after you have been injured by the negligence of another. We can negotiate with the insurance company on your behalf or try your case in court to make sure you get the money damages you need and deserve to cover your current and future medical expenses, lost wages, pain and suffering, and other legal damages. Our firm accepts all manner of personal injury cases in Tampa, including auto accidents, slip and fall, workplace accidents, and more.
Help Is Here. Call Scriven Law, P.A., for Strong, Strategic and Effective Tampa Criminal Defense
If you have been arrested for a Florida or federal criminal offense in Tampa, call Scriven Law, P.A., at 813-226-8522 for a free initial consultation with attorney Bryant Scriven. We'll let you know your options and how we can help. Evening and weekend meetings are available to accommodate your needs, so don't wait to call. Your first move after an arrest should be to call a qualified and experienced Tampa criminal lawyer. In Tampa, call Scriven Law, P.A.