What You Do While Out On Bond Makes All The Difference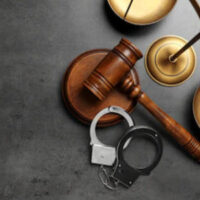 Except in the case of the most heinous crimes or in situations prosecutors have sufficient evidence that you will flee or try to intimidate witnesses, there is a good chance that you will have an opportunity to post bail.  Your criminal defense lawyer can help argue for a reasonable bond amount.  While out on bond, your life will not go back to normal as if there were no criminal charges against you, but it does give you a chance to influence the outcome of your case for the better.  For example, you can demonstrate that you were a law-abiding person before and after the incident that led to your arrest, you have a better chance of getting a good plea deal or getting a lenient sentence if you are convicted at trial.  Your conduct while out on bail could even help you get acquitted, as you may be able to show the jury that it would be unlike you to do the crime of which you were accused.  Conversely, if you violate the conditions of your bond, you could end up with even bigger legal problems than your original case.  In cases related to sex offenses, the conditions of being released on bond tend to be strict.  Contact a Tampa sex crimes lawyer to find out more.
Court Allows Release of Accused Molester on the Condition That He Not Have Contact With Minors
In May 2018, Kevin Kerlin, a firefighter from Miami-Dade County, was arrested after an investigation revealed sexually explicit messages he had exchanged with a 14-year-old girl.  One message indicated that the two had sexual contact with each other, in addition to simply exchanging messages and photos.  While the investigation was pending, Kerlin also sent a text message to the girl's father, apologizing for his behavior toward the girl.
After Kerlin's arrest, he posted bond in the amount of $53,000.  One of the conditions of his bond was that he was not allowed to have contact with minors other than his own children.  In September 2018, Kerlin posted photos on social media of a vacation he took.  One picture showed Kerlin and several teenagers.  Kerlin insisted that other adults had been present just outside the photo frame, but the judge determined that this was a violation of Kerlin's bond, and the court sent Kerlin back to jail.
Kerlin remained behind bars while his case was pending.  In May 2020, he pleaded guilty and received a sentence of 78 months in prison, followed by sex offender probation.  He received credit for the time he spent in jail before his sentence officially began, so he will become eligible for release in 2025.
Contact Tampa Sex Crimes Defense Attorney Bryant Scriven
A sex crimes defense lawyer can help you fight the charges or get a plea deal if you are accused of a sex-related offense.  Contact Scriven Law in Tampa, Florida to schedule a consultation.
Sources:
miaminewtimes.com/news/miami-dade-firefighter-kevin-kerlin-suspended-after-arrest-for-sexting-14-year-old-girl-10725078
heraldtribune.com/news/20200522/former-firefighter-sentenced-to-6-12-years-for-sexual-texts-acts-with-pbc-teen