Organized Crime And Racketeering In Tampa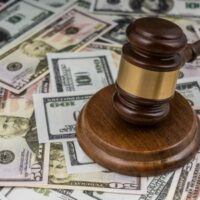 Tampa has a storied past when it comes to organized crime. Despite tough racketeering laws passed during the 1970s, these same types of activities continue today. Our Tampa federal crimes lawyer explains more about Tampa's organized crime history, common types of organized charges, and the serious penalties you could face under federal RICO laws.
Organized Crime In Tampa and RICO
Santo Trafficante. Jr. was one of the earliest crime bosses in Tampa. His name is one of the most well-known among organized crime buffs and his family remains active in our area today. However, they are far from the only group to have allegedly been involved in criminal activity over the years. According to the Federal Bureau of Investigation (FBI), during the 1970s there were 100 agents at the Tampa office and they were charged with investigating close to 4,000 different cases.
It was around this time that the Racketeer Influenced and Corrupt Organizations (RICO) Act was passed. It provided investigators important tools in investigating organized crime, made it more possible to tie multiple criminal activities together, and increased the penalties those convicted on organized crime charges faced. Today, RICO is often used in prosecuting the following types of criminal offenses:
Bribery;
Burglaries;
Counterfeiting;
Drug trafficking;
Embezzlement;
Human trafficking;
Illegal gambling;
Kidnapping;
Money laundering;
Murder.
How RICO Laws Apply In Alleged Organized Crime Cases
The U.S. Department of Justice defines organized crime activities as being carried out by people affiliated with one another and who mutually benefit-either in terms of money, influence, or power-by activities that are illegal either wholly or in part. In contrast, racketeering involves setting up a knowingly fraudulent or illegal scheme to defraud others or coercing and extorting others through threats. While organized crime and racketeering are not the same, they are closely interwoven. As a result, RICO laws often apply in alleged organized crime cases.
Under the RICO Act, criminal penalties per charge are a maximum of 20 years in prison and up to $250,000 in fines or twice the proceeds received from the offense. As those accused of these crimes often face multiple violations, this could easily result in a lifetime prison sentence. In addition, RICO is notorious due to the civil penalties imposed. These involve freezing assets of those accused, even prior to going to trial or obtaining a conviction, and seizing any property and assets that may have stemmed from their activities. This includes:
Money in bank accounts;
Homes, commercial properties, and land;
Cars, motorcycles, boats, and other recreational vehicles;
Household furnishings;
Artwork and antiques;
Personal belongings, such as jewelry and furs;
Shares in businesses and money in retirement accounts.
Contact Our Tampa Federal Crime Lawyer
Being accused of any type of organized crime is a serious matter and is likely to trigger the RICO Act. To protect yourself and your loved ones, reach out to Scriven Law. To request a confidential consultation, call or contact our Tampa federal crime lawyer online today.