Recording Police Interactions In Tampa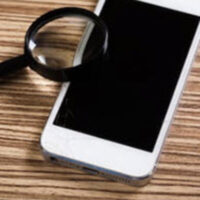 Any type of interaction with law enforcement has the potential to be tense. Over the past several years, we have all seen headlines regarding allegations of police abuse and harassment. Recording these interactions may be the best way to protect yourself and others involved. Tampa criminal defense lawyer Bryant Scriven explains what you need to know in this situation.
Florida Wiretapping Laws: Why They Do Not Apply To Police Officers
Under Section 934.03 of the Florida Statutes, it is illegal to install a wiretap without a warning or to otherwise intercept communications. It is also illegal to take video or audio recordings of interactions with other people without their knowledge and consent. Police interactions are the exception.
Law enforcement officials are public servants. As such, they are exempt from Florida wiretapping laws. You are permitted to take video or audio recordings when they are on duty or otherwise acting in their official capacity. This includes during traffic stops, when executing a search of your home or vehicle, and during any type of interaction on public property. (On private property, you need the property owner's consent). There are a few restrictions:
You cannot impede official investigations;
Your actions in recording may not put you, the officer, or others involved at risk;
You cannot prevent the officer from making an arrest or taking other official actions;
You may be asked to surrender your video or audio recording if it is considered evidence that could help stop a crime or that may otherwise be used in a criminal case.
Protecting Yourself When Recording Police Interactions In Tampa
Recording police interactions could help to protect your rights if you are stopped or questioned by law enforcement or if you are a bystander witnessing police interactions with others. It could serve as documentation if police abuses do occur and could also serve as evidence if the proper procedures are not followed and civil rights violations occur.
The Florida Chapter of the American Civil Liberties Union (FLACLU) offers some practical tips to protect yourself in this situation:
Keep your hands where the officer can see them at all times.
Alert them before reaching for your cellphone or other recording device.
Remain calm, civil, and do not resist if placed under arrest.
If questioned, ask if you are free to go.
If recording interactions involving other people, stand back and out of the officer's way.
Consider downloading the ACLU's Mobile Justice app.
The Mobile Justice app allows you to download recordings of police interactions and sends them to local ACLU offices so that a transcript can be made. It also alerts other app users nearby, so that they can respond. This provides additional witnesses and ensures the entire incident is caught on tape.
Discuss Your Experiences With Our Tampa Criminal Defense Lawyer
Have you been the victim of police abuses or misconduct? Do you suspect the police violated your civil rights? Discuss your experience with Tampa criminal defense lawyer Bryant Scriven. To request a consultation, call or contact our office online today.