Can Your Social Media Posts Influence The Outcome Of Your Criminal Case?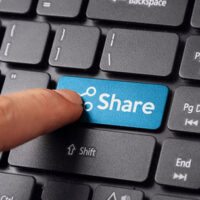 Everything on the Internet is fake.  Even when the audience acknowledges that they should take what they see, hear, and read online with a grain of salt, anything you say on social media can and will be used against you.  Whether all the dirt that prosecutors find about you on your social media accounts is admissible in court is another matter.  In some cases, the defendant's social media posts are very relevant to the case; for example, if the defendant is accused of making criminal threats, then social media accounts where the defendant posted those threats are entirely relevant.  On the other hand, your Sixth Amendment right to a fair trial makes it illegal to show jurors your social media posts just to make you look bad.  For example, if you are being charged with DUI, prosecutors cannot show a picture from your Facebook account of you drinking at a bar on a day other than the day of your arrest.  A Florida music producer alleges that prosecutors used his social media showmanship against him to secure a wrongful conviction, which he now seeks to overturn.  Even if your social media photos are replete with drug paraphernalia, a Tampa drug crime lawyer can ensure that you get a fair trial.
The Rise and Fall of Muhammad_a_Lean
In happier times, Harrison Garcia was a fixture of South Florida's hip hop scene.  He produced music for stars such as Lil Wayne and Chris Brown.  His outsized personality was on display on his Instagram account, where he used the screen name Muhammad_a_Lean and posted pictures of himself smoking weed, aiming guns, guzzling Purple Drank, and doing all kinds of things that young people are often warned not to post pictures of themselves doing.  (Purple Drank, also known as lean, is a concoction in which promethazine-codeine cough syrup, a controlled substance, is the active ingredient.)
Authorities began to suspect that Garcia was dealing drugs, and a search in 2016 turned up marijuana, thousands of Xanax pills, and a firearm.  Prosecutors emphasized Garcia's lean-themed social media content, despite that the search did not turn up any lean.  In 2017, Garcia was convicted and began serving a 30-year sentence for possession of controlled substances with intent to deliver.
Since his trial concluded, Garcia, now 32, has sought to overturn his sentence.  He and his lawyers argue that the evidence presented at trial was insufficient to prove that he planned to sell the drugs.  If he can prove that he did not receive a fair trial, then the court must overturn his conviction.
Contact Tampa Drug Crimes Defense Attorney Bryant Scriven
Although drug laws are changing, long prison sentences are still possible in drug cases.  All defendants in criminal cases have the right to a fair trial.  A drug crimes defense lawyer can help you get a fair trial if you are being accused of a drug offense such as selling or manufacturing drugs.  Contact Scriven Law in Tampa, Florida to schedule a consultation.
Sources:
washingtonpost.com/news/morning-mix/wp/2017/08/21/the-rise-and-fall-of-miamis-ceo-of-purple-drank/
courthousenews.com/panel-asked-to-overturn-conviction-of-rap-producer/