Which Crimes In Florida Are Most Common During The Holiday Season?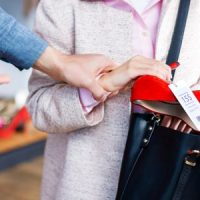 If you meet a police officer at a neighborhood party, and she tells you that she is busier at Thanksgiving and Christmas than other times of year, do not make a joke about how much work it must be to eat the doughnuts with the red and green sprinkles.  You may have noticed increased police presence at shopping centers and more patrol cars on the road.  This is because police receive more calls about some types of crime during December and the end of November than they do during other months.  It also means more traffic stops and more scrutiny of mall patrons.  If you only meant to mind your own business and enjoy the holidays, but now you are facing criminal charges, contact a Tampa criminal lawyer.
'Tis the Season for Crimes Related to Holiday Shopping and Social Gatherings
These are some crimes for which law enforcement is especially on the lookout during the holiday season:
Theft crimes – Holiday gifts make a long journey from the factory to the recipient's tree, and there are many opportunities for them to get stolen along the way. Retail theft is especially common during the holidays, as is package theft, especially since so many people order everything from gifts to holiday decorations to ordinary household items online.  Likewise, people sometimes intercept sought-after stocking stuffers from the supply chain; if you buy deeply discounted electronics or cosmetics from a friend of a friend, you could face charges for receiving stolen property.
Financial crimes – Both in-person shopping and online shopping present opportunities for credit card skimming and theft of credit card numbers. People who do most of their shopping online are especially vulnerable to phishing scams, which are a type of identity theft.  Among the pile of emails you get from online retailers could be some fakes that ask you to provide your Social Security number or financial information.
Domestic violence – Many holiday family gatherings are far from harmonious; police get an increased number of domestic violence calls during the holiday season. If your children are present during a domestic violence incident, even if you do not get convicted, this could negatively affect your child custody case.
Drunk driving – The holidays are peak season for DUI traffic stops, arrests, and accidents. If it is your first DUI, you may be able to avoid a criminal conviction by participating in a pretrial diversion program.  If you successfully complete the program, which lasts a year, the court will drop the charges against you without you having to enter a plea.
Criminal defense lawyers are available to take your calls 365 days a year.  Exercising your right to representation by a lawyer is the best choice you can make if you get arrested this holiday season.
Contact Tampa Criminal Defense Attorney Bryant Scriven
A criminal defense lawyer can help you if you are being accused of a theft crime, a financial crime, domestic violence, DUI, or any other criminal offense.  Contact Scriven Law in Tampa, Florida to schedule a consultation.
Source:
nhtsa.gov/drunk-driving/drive-sober-or-get-pulled-over-1