What Is Criminal Identity Theft?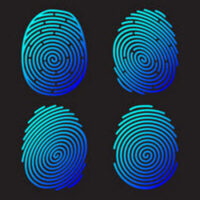 Identity theft and cybercrimes are on the rise throughout the country and internationally. Just last week, Colonial Pipeline, a national gas and oil outfit that provides fuel to more than 45 percent of consumers on the East Coast, paid a 4.5 million dollar ransom to hackers who launched a ransomware attack on the company's servers. Phishing, ransomware, shoulder surfing, and other criminal cybercrimes are all federal criminal offenses. 
Identity Theft is a Federal Crime 
Identity theft with or without the use of technology or cyberware is a federal crime.  The Department of Justice defines identity theft or identify fraud as actions a person takes to assume the identity of another person for wrongful gain (financially or otherwise). For example, someone might steal another person's credit card and then fraudulently rack up charges on the stolen credit card while purporting to be the rightful owner.
Criminals often gain access to victims' personal  identifiable information (PII) through scams, phishing, shoulder surfing, or other  cybercrime measures. Criminals may also pretend to be the IRS or Social Security Office threatening wage garnishment or even prison time if the customer doesn't pay a hypothetical  past due bill or fine. Criminals are after PII or banking data to steal the victim's identity, run up transactions or for other malicious purposes. If a defendant is convicted for identity theft, they could serve up to thirty years in prison in addition to fines and asset seizure.
Other Cyber Crimes 
Cyberbullying or harassment is now taking place using the internet, social media, cell phones, or other forms of technology. Authorities have also seen an uptick in domestic violence and some forms of harassment, stalking, and intrusive behavior increasing online.  Stalking someone in person may constitute violation of a state criminal statute, but cyberstalking can also be charged as a federal crime. Penalties for cyberstalking include up to five years in prison for each act and up to a $250,000 fine. If cyberstalking culminates in the death of the victim(s), a convicted defendant can serve up to a life sentence in a federal penitentiary. 
Schedule a Consultation Today 
If you or a loved one were charged with a federal crime or are the subject of a criminal investigation, it is crucial you act quickly to retain counsel. It is never too early to consult with a criminal defense attorney, even if you have only been subpoenaed or received a target letter. Tampa criminal attorney Byrant Scriven is a seasoned criminal defense attorney with experience in federal criminal court as both  a prosecutor and in defense work. If retained, he will ensure you are treated fairly and present you with all possible case options. Call today to schedule a free consultation.
Resource:
wsj.com/articles/colonial-pipeline-ceo-tells-why-he-paid-hackers-a-4-4-million-ransom-11621435636