St. Petersburg Man Strikes And Kills Elderly Bicyclist In Tampa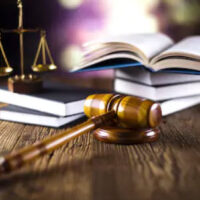 A 22-year-old defendant was charged with manslaughter after authorities state he struck an elderly bicyclist with his electric scooter. The victim, a 77-year-old woman biking to the grocery store, is believed to have stopped to let the scooter rider pass, but he told authorities he did not try to avoid her, and he struck her head on. This is despite clear roads and weather conditions. She later succumbed to her injuries. Because the defendant made no attempt to avoid the victim, it is unclear if he will face additional charges.
What's the Difference Between Voluntary & Involuntary Manslaughter?
Manslaughter is defined as the "killing of a human being by act, procurement or culpable negligence, without lawful justification". Fla. Stat. § 782.07 (2012). Manslaughter is a second-degree felony punishable by up to fifteen years in prison in addition to probation upon release and fines. In Florida, if a person kills an elderly person by culpable negligence they can be charged with aggravated manslaughter, which is a first-degree felony.
The difference between voluntary and involuntary manslaughter is intent. A defendant can be charged with voluntary manslaughter if prosecutors have evidence to establish the defendant made an intentional choice to kill the victim in the heat of the moment (not premeditated). If a defendant was intoxicated or negligently killed another person, but had no intention of doing so, they can be charged with involuntary manslaughter. The defendant in the instant case was charged because he made no attempt to avoid the victim, apply his brakes or prevent the crash from occurring.
Does a Manslaughter Conviction Affect License Status?
The Florida Department of Highway Safety and Motor Vehicles can suspend a driver's license for multiple traffic violations, a conviction of reckless driving, commission of a felony while driving, or vehicular manslaughter. If a driver is labeled a habitual offender, the State of Florida has the discretion to suspend a driver's license for five years. Even after the period of suspension is up, the driver must apply and pay fees to get their license reinstated, and they are required to complete driver's education courses as well. They do not receive full license privileges, instead they receive a hardship license allowing them to commute to work and back. In the instant case, the defendant was driving a motorized scooter, which is not allowed to be driven on roads or sidewalks, so he may be facing additional charges. His license status was unclear at the time of this posting.
Contact Tampa Criminal Defense Attorney Bryant Scriven
Make no mistake about it, any criminal charges against you are serious, but this is especially true if a death occurred. While a charge of manslaughter means the defendant lacked the requisite intent to harm someone, the fact is a homicide occurred. If a defendant is convicted, they could be looking at years in prison including possible license suspension, loss of employment, their home, and even child custody. If you or someone you know have been charged with manslaughter or vehicular homicide, contact Tampa  criminal lawyer Bryant Scriven. Mr. Scriven practices exclusively in criminal defense and is dedicated to helping his clients through difficult times. Someone is available to take your call 24/7, so don't put it off any longer.
Resource:
fox13news.com/news/affidavit-st-pete-scooter-rider-admits-he-did-nothing-to-avoid-crashing-into-elderly-bicyclist-killing-her