Understanding Federal Cyberstalking Laws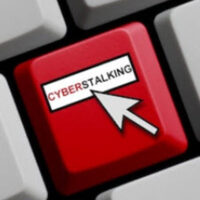 Federal prosecutors charged a Hillsborough County man with cyberstalking recently after a criminal investigation into his online behavior over the past year and a half. The defendant is accused of sending threatening messages to three victims via Instagram, including threats against the victims' lives. If convicted, the defendant could face up to five years in federal prison. What behavior is considered a violation of federal criminal statute? 
What Online Behavior is Deemed Cyberstalking? 
18 U.S. Code §2261A, titled stalking, makes it a federal crime for a person to "engage in a pattern of conduct that places a person in reasonable fear of bodily injury or death. The statute speaks to physical stalking and cyberstalking of a potential victim, that victim's family, spouse, partner or pets.
The statute prohibits conduct intended to harass, intimidate, terrorize, injure or kill another person whether a statement or act is committed in person, via the mail, phone or internet. Any conduct that could be construed as placing a victim in fear of imminent harm or death, or causing the victim severe emotional distress could be an arrestable offense under the statute. This means using a social media platform, direct messaging, email, or text to make menacing threats of violence can be used as probable cause to arrest a defendant for cyberstalking. 
What are the Penalties for Cyberstalking?
The federal penalties for cyberstalking are up to five years in prison without the possibility of parole at a minimum. If the defendant is convicted of cyberstalking that caused bodily injury to one or more victims, they could face up to ten years in prison. If the defendant's actions caused a permanent disability or dismemberment to the victim, the defendant's sentence could be increased to twenty years. And if a defendant is convicted of cyberstalking causing the death of a victim, that defendant could be sentenced to up to life in prison. A convicted defendant may also be assessed a fine up to $250,000.
The federal government has jurisdiction over cyberstalking crimes if the alleged act occurred across state lines. In other words, if a defendant living in Florida sent a message to a victim in North Carolina threatening to kill or harm them, the federal government would have jurisdiction over the criminal investigation and indictment.
Contact Tampa Cyber Crimes Attorney Bryant Scriven 
A federal investigation or indictment is an extremely serious matter. If comments or messages made on the internet or phone could be construed as a threat, a person could be looking at years in prison if convicted. If you are the subject of interest in a federal investigation or have been served with a target letter, you need help now. Tampa criminal attorney Bryant Scriven is a former prosecutor with years of experience helping clients defend state and federal charges, including cyber crimes. Call today to schedule a free consultation and review your options.
Resource:
justice.gov/usao-mdfl/pr/valrico-man-charged-cyberstalking