Can An Accomplice To Armed Robbery Face Prison Time In Florida?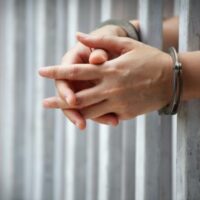 Florida law enforcement authorities just arrested a serial bank robber known as the I-4 bandit in Clearwater, Florida. The defendant has multiple felonies on his record and a history of robbery, and is also linked to a prior bank robbery earlier in November of 2021. The defendant fled the scene and authorities were able to track his location and apprehend him using a law enforcement helicopter. Now he faces additional charges for evading police. What are the criminal penalties for armed bank robbery? Can an accomplice or lookout be charged as a principal offender?
What's the Difference Between Theft and Robbery?
Florida statute defines robbery as the taking of money or other property from the person or custody of another, with the intent to permanently deprive the person or owner of the property. Fla. Stat. §812.13 (2021).  Robbery is distinct from theft because of the added element of placing the victim in fear of use for force, violence, assault, imminent bodily harm or death. For example, if someone stole money out of a jacket in a gym locker room, and no one else was present, only a theft has occurred. Conversely, if a potential suspect threatened to harm patrons of a local gym if they did not hand over their wallet and jewelry, they could be charged with robbery because of the threat of force involved in commission of the crime.
What are the Penalties for Robbery and Armed Robbery?
If the offender did not have a weapon in the course of the robbery or attempted robbery, they can be charged with a second-degree felony. A second-degree felony is punishable by up to fifteen years in prison, in addition to probation and fines. If the offender carried a non-deadly weapon, they can be charged with a first-degree felony, which is punishable by up to 30 years in prison. If during the robbery the offender carried a deadly weapon or firearm, they can be charged with a felony in the first degree punishable for a term of 30 years up to life imprisonment. This means even if no one was hurt in the commission of a robbery, a convicted defendant could be looking at life in prison for a serious mistake.
What about Accomplices?
Contrary to popular belief, an accomplice can be charged with the same crime as the principal (the person who committed the bad act). Fla. Stat. § 777.011 For example, a lookout or getaway driver helping the principal carry out a robbery or burglary can be charged with armed robbery even though they did not actually take property or money from another person under threat of force. Being an accessory before or after the fact or assisting the main perpetrator in the commission of a felony comes with the same consequences. For this reason, if you have been accused of a crime you did not commit because of a link to a potential suspect in an active investigation, it is crucial you hire an experienced criminal defense attorney.
 Contact Tampa Criminal Defense Attorney Bryant Scriven
Attorney Bryant Scriven is a former federal prosecutor who practices exclusively in criminal defense, representing clients throughout Greater Tampa. He cannot emphasize enough the importance of legal representation if you have been charged with a crime in Tampa or under investigation. Your life hangs in the balance, don't leave it up to chance. Call our Tampa criminal attorney today to schedule a free consultation and discuss your case strategy.
Resources:
flsenate.gov/Laws/Statutes/2011/0777.011
fox13news.com/news/i-4-bandit-arrested-again-after-robbing-clearwater-bank-police-say