Juvenile Crime – No Minor Matter In Tampa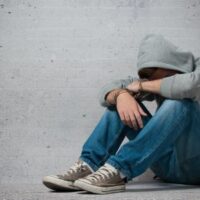 No matter how adult your teenager may try to act, their brains are still developing. This combined with a general lack of life experience and maturity can lead them to make some poor decisions. Hanging with the wrong crowd, acting on dares, or otherwise getting caught up in illegal activity can have serious consequences. Juvenile crimes are no minor matter. Tampa criminal defense lawyer Bryant Scriven explains recent reforms and the serious penalties juvenile offenders in Florida continue to face.
Reforms In Juvenile Justice System Impacts Arrest Rate
Based on reports from the Florida Department of Juvenile Justice, nearly 32,000 children under the age of 18 were arrested in 2021. Close to 4,000 of these arrests occurred in Hillsborough County. While this may seem like a large number, it represents a drop of nearly 40 percent over the last eight years.
Unfortunately, it does not mean the juvenile crime rate is declining. Instead, more young people are now being issued citations. Teenagers still face arrest for major criminal offenses, such as armed robbery, attempted murder, rape, and drug trafficking. However, for more minor and non-violent crimes, a summons to appear in court is likely to be issued instead.
This is due to reforms in the juvenile justice system, based on research showing serious drawbacks of taking teenagers into criminal custody. These include:
Disruptions in the child's education;
Disruptions in home life and relationships with family members;
Higher rates of depression, anxiety, and suicidal thoughts;
Greater exposure to violence while incarcerated;
Greater likelihood of recidivism, or a return to criminal activity, upon their release.
Serious Penalties Juvenile Offenders Continue To Face
Common types of juvenile crimes include vandalism, shoplifting, alcohol possession, disorderly conduct, and getting into fights. While juveniles are less likely to be arrested for these offenses,  they still face serious penalties.
Across the country, there has been a movement to eliminate the heavy court fees that go along with juvenile criminal citations. These can pose an undue financial burden on family members and in cases where there are little resources, the debt often remains unpaid. This can cause ramifications, such as the case going to trial and additional costs.
A February 1, 2022 Tampa Bay News report states that while Florida is one of the few places to assess these fees, advocates are pressing for a change in the practice. Even with this change, juvenile offenders still face serious penalties:
Lengthy community service requirements that interfere with school and work schedules;
Mandatory attendance at classes, which are expensive and often hard to get to;
A juvenile record that could prevent them from obtaining jobs or student loans;
Heavy fines, which could result in an arrest warrant being issued if they go unpaid.
Discuss Your Case With Our Tampa Criminal Defense Lawyer
Is your son or daughter facing criminal charges in Tampa? You can count on Scriven Law to provide the professional legal representation needed to protect them. Call or contact Tampa criminal defense attorney Bryant Scriven online and request a consultation to discuss your case today.
Resource:
tampabay.com/news/florida-politics/2022/01/31/florida-could-end-court-fees-for-kids-will-election-year-politics-stop-it/