In Tampa, Florida, A Disgruntled Former Employee Faces 15 Years In Prison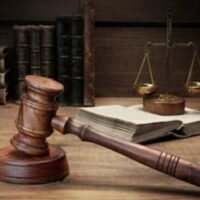 Last week, a Tampa woman was indicted by a federal grand jury for recklessly damaging an employer computer and intentionally damaging a protected computer. If convicted, the woman faces 10 years in prison for intentional damage and an additional five years for reckless damage. The former employee allegedly deleted thousands of recruiting files, resumes, and payroll data maintained in the employers' database upon learning that she had been terminated. After her termination, employers spent months trying to recover data, some of which could not be located. Her employer spent more than 100,000 trying to recover data she intentionally deleted out of spite. What other conduct is criminal for disgruntled employees to engage in? 
What Conduct is Considered "Recklessly Damaging a Protected Computer"?
18 U.S.C. 1030(a)(5) defines the crime of recklessly damaging a protected computer as "knowingly causing transmission of a code, program or information or command and intentionally causing damage to a protected computer without authorization. In the instant case, the defendant (a former human resources representative) allegedly deleted employee data files with the intention of causing havoc at the workplace. She also deleted multiple job leads, applicant data, applications, resumes, and employee performance review information, purposefully, with the intention of disrupting business at her place of employment. If the intentional damage to a protected computer causes more than $5,000 in damages, the defendant is charged with a felony. The burden of proof is on the prosecution to prove beyond a reasonable doubt that the defendant knowingly conducted themselves with the intention of causing damage to a protected computer system. 
What Data is Yours and What Belongs to Your Employer? 
So what happens if you are fired from a job, start deleting personal files or collecting your things, and accidentally delete valuable data belonging to your employer? What happens if you take an official record, sales leads, or intellectual property (like trade secrets) with you to your next position at a new firm? Stealing intellectual property is a topic for another blog post, but deleting data with the intention of damaging a server or uploading spyware to an operating system with the intent of crippling the system or exposing data is a crime.
Many employers have protocol for what can and cannot be removed from an office, a work computer, tablet, or phone. This includes files that are part of an official record or are the property of the employer. There may also be regulations in place regarding the use of external harddrives, even if the purpose is not malicious. This is because of the possibility of spreading a virus or malware. If you have questions about what your work product is and what belongs to your employer, ask. Do not delete files or records (hardcopy or electronic) without checking with an immediate supervisor first or getting the answer in a written memorandum. 
Contact Tampa Criminal Defense Attorney Bryant Scriven Today 
Losing a job is not easy, especially when you have sacrificed time and passed up other opportunities to focus on your current position. Many employees may have passed on time with families or educational opportunities to focus on their career, only to be sidetracked by a termination or lay-off they did not see coming. Unfortunately, choosing to intentionally damage employer property, intellectual property or goods, including deleting files, can garner a criminal charge. Don't leave your employer on the wrong foot. There is nothing to be ashamed about being unemployed, but being unemployed with a criminal record is a much tougher mountain to climb.
If you have been accused of intentionally damaging your employer's hardware, software or data, or other malicious behavior, you need legal representation. Attorney Byrant Scriven is a former federal prosecutor with years of experience on his shoulders. He understands how serious a federal indictment can be and that the trajectory of your life is at stake. He works tirelessly for his clients ensuring a favorable outcome is pursued. Don't go it alone, call Tampa criminal attorney Scriven today for a free consultation
Resources:
govinfo.gov/content/pkg/USCODE-2010-title18/html/USCODE-2010-title18-partI-chap47-sec1030.htm
wfla.com/news/local-news/tampa-woman-faces-15-years-for-rampaging-employers-computer-system-after-getting-fired-from-hr-job/
uscode.house.gov/view.xhtml?req=(title:18%20section:1030%20edition:prelim)