Charged With Loitering Or Prowling In Florida? You Have Options.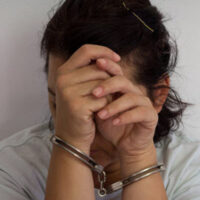 Recently a man shot at several witnesses, shot himself accidentally and shot at police, all while standing on the roof of a private building. The incident resulted in a 6 hour standoff with SWAT. It took a response from multiple units to finally get the suspect to cooperate, but Hillsborough County prosecutors have now charged him with several crimes including loitering, prowling, and resisting arrest. He also had an active warrant for vehicular homicide. If convicted, the defendant is looking at multiple years in prison for the previous crime and additional crimes. He was charged with loitering because he refused to leave private property. What exactly is prowling and what are the penalties? 
When Does Loitering Become Criminal? 
Florida statute defines loitering as remaining in one area (private or public) "under circumstances that warrant a justifiable and reasonable alarm or immediate concern for the safety of persons or property in the vicinity" A person is considering loitering when they remain on premises of private property beyond closing, or for no purpose other than to stand around and harass tenants, occupants, or patrons of a store or dwelling. If the person has already been asked to leave by police and has no intention of purchasing goods or services, they may be accused of loitering. If a person "takes flight" or tries to elude a police officer after being approached to leave, it warrants concern for the safety of others on the property. 
Penalties for Loitering & Prowling 
Criminal loitering is a second degree misdemeanor in Florida. It is punishable by sixty days in jail. Prowling is defined as lurking an area with the intent of committing a crime. The prosecution must prove beyond a reasonable doubt that a defendant intended to commit a crime for a defendant to be convicted, and this is a difficult burden to meet. However, usually a defendant is charged with loitering, prowling and additional crimes indicating intention to commit a crime against person or property, such as breaking and entering, attempted burglary, assault or aggravated assault.
In other circumstances, a police officer might charge a defendant for loitering or prowling simply because they have no probable cause to arrest the defendant for anything else. They might suspect a defendant intended to do something legal but have no proof to establish it. In this case, a defendant may be able to dismiss charges against them but will require the help of a savvy criminal defense attorney. After all, simply walking near a building after hours is not a crime. Proving that a person presents a justifiable cause for immediate concern of safety is subjective.
Call Tampa Criminal Defense Attorney Bryant Scriven
Standing outside a building after hours is not a crime. Unfortunately a bystander might call the police on a law-abiding citizen simply because he or she looks suspicious, and the police might arrest a defendant for prowling or loitering if they believe the defendant poses a safety threat to people in the immediate vicinity. If you were charged with loitering and you believe you have done nothing wrong, it is crucial you contact a seasoned criminal defense attorney as soon as possible. Tampa criminal attorney Bryant Scriven is a former criminal prosecutor with a passion for defending clients in need. Call him today to schedule a free consultation.
Resource:
mysuncoast.com/2021/09/06/shooter-forced-roof-after-six-hour-standoff-dunedin/