Biden Issues Executive Order Pardoning Federal Convictions For Simple Possession Of Cannabis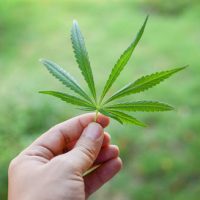 Is cannabis a dangerous drug that leads to dangerous behavior in the short term and chronic illness in the long term?  Is it a fun vice, like alcohol or tobacco, relatively harmless in moderation?  Is it a medical miracle?  A wellness fad?  It depends who you ask, but whichever interpretation you support, you will find laws that agree with your interpretation.  In some states, you can smoke weed at hookah bars while the people at the next table smoke flavored tobacco.  In others, smokable marijuana is legal, but you can buy CBD oil alongside fish oil, black cohosh, and echinacea.  In others, you can only buy cannabis oil if a doctor has authorized you to do it.  In Florida, possession of cannabis for recreational use is illegal at the state level, but many cities have decriminalized possession of small quantities of marijuana.  Federal cannabis policies are largely out of step with the change that has been sweeping across the states, but last month, President Biden issued an executive order aiming to undo some of the damage caused by draconian criminal penalties for cannabis possession.  A Tampa drug crime lawyer can help you if you are being charged with possession of cannabis or any other drug.
A Step Toward Decriminalization at the Federal Level, or Just a Performative Gesture?
On September 29, President Biden issued an executive order, granting pardons to every U.S. citizen and legal permanent resident who has been convicted of simple possession of cannabis in federal court since 1992.  The executive order also encouraged the Department of Justice and the Department of Health to review their policies on cannabis.  This could lead to the recategorization of cannabis in federal law.  Currently, the federal Controlled Substances Act considers cannabis a Schedule I controlled substance, meaning that it is as dangerous as heroin; meanwhile, cocaine and fentanyl are schedule II controlled substances.  In other words, federal law considers cannabis more dangerous than fentanyl, even though most voters and lawmakers disagree.
The pardon affects more than 6,000 defendants, but, notably, none of them are in federal prison.  The fact that the executive order will not cause anyone to be released from prison has led some critics to consider it a performative gesture.  The website Life for Pot called the executive order "window dressing."  Thousands of Floridians are currently serving prison sentences for cannabis possession, but they are in state prisons; the situation is similar in many other states, too.  In other words, this executive order will not make your marijuana conviction go away if a Florida court convicted you.  In that case, you will need to seek a pardon or expungement at the state level.
Contact Tampa Criminal Defense Attorney Bryant Scriven
A criminal defense lawyer can help you if you are facing charges for possession of illegal drugs, including but not limited to cannabis; your lawyer can also help you seek a pardon or expungement of an old conviction.  Contact Scriven Law in Tampa, Florida to schedule a consultation.
Sources:
bbc.com/news/world-us-canada-63166964
npr.org/2022/10/06/1127302410/biden-pardon-marijuana-possession-convictions