Three Florida Men Arrested For Real Estate Theft Conspiracy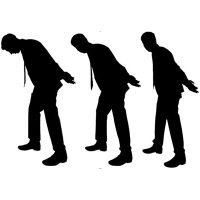 So much of what happens in Florida is the stuff of nightmares, and that is why we Floridians love it.  Anyone else would be scared of the alligators, iguanas, and Nile monitor lizards that saunter down the perfectly paved sidewalks, but Floridians welcome our reptilian neighbors.  Anyone except a Floridian would be terrified of the lightning storms that darken the sky every afternoon in the summer, but we just sit back and watch the show, before and after the electricity goes out.  Bureaucratic nightmares are frightening everywhere, though, even in Florida.  Imagine living in your house for years, thinking you owned it and making mortgage payments on it, only to find out that it did not legally belong to you.  This scenario happens more often than you think.  The process of purchasing, transferring, and recording real estate properties is as complicated as it is inefficient, so not only is it possible to have your house stolen from you while you are living in it and paying for it, but it is equally possible to face false accusations of real estate fraud.  If you are being accused of real estate theft, contact a Tampa white collar crime lawyer.
Conspirators Allegedly Misappropriated $14 Million of Florida Real Estate
Law enforcement officers have arrested three Florida men on charges of first-degree grand theft, identity theft, deed fraud, and filing fraudulent court documents.  Yury Domatov, Tyrone Jones, and Michael Dupree are allegedly part of a group of more than a dozen people who cooperated to gain ownership of 11 real estate properties in Florida through fraudulent means.  In some instances, one of the conspirators would allege that the victim's property was uninhabitable or condemned and file a lawsuit to take it away from the legal owner.  The next step was that a co-conspirator would pose as the owner and consent to the transfer of ownership, or else simply fail to respond to the complaint, leading to a default judgment in favor of the conspirator who filed the lawsuit.  The owners of these properties tended to be elderly or suffering financial hardship and had little ability to stop the process, in the event that they even knew about it while it was going on.
Some of the properties were bank owned, and Dupree used his address at a mobile home in Central Florida to receive correspondence on behalf of the banks that owned the properties.  After receiving service of court documents at that address, he simply didn't respond to the documents, leading the court to grant ownership of the properties to the conspirators who filed the lawsuits.  No information about pleas or bail amounts is available in this case thus far.  Like all defendants in criminal cases, they are presumed innocent unless and until proven guilty.
Contact Tampa Criminal Defense Attorney Bryant Scriven
A criminal defense lawyer can help you if you are facing criminal charges for a financial crime such as real estate theft.  Contact Scriven Law in Tampa, Florida to schedule a consultation.
Source:
cbsnews.com/miami/news/3-suspects-arrested-in-12m-real-estate-property-theft-ring-in-broward-county/