Florida Woman Pleads Guilty To Wire Fraud After Romance Scam On Elderly Victim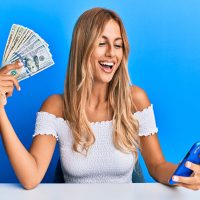 Wire fraud is a federal crime punishable by up to 20 years in prison.  The crime occurs when a defendant knowingly makes false statements using a communication device such as a telephone, tablet, or computer, with the intention of getting the victim to pay money to the defendant or a conspirator.  Fraud accomplished through online communication is usually charged as wire fraud, even though many Internet-enabled devices today are wireless.  In the old days, false statements transmitted by telegraph wire would have counted as wire fraud, too.  The falsehoods and the intention of financial gain matter more than the means of communication.  Some wire fraud cases also involve charges for other financial crimes, such as identity theft, money laundering, or embezzlement.  Romance scams, in which a defendant treats a victim as a prospective romantic partner, by flirting and promising companionship, but then keeps asking the defendant to send more money, are just one type of wire fraud.  If you are being accused of wire fraud in connection with a romance scam, contact a Tampa white collar crime lawyer.
The Octogenarian and the Almost Victorious Plaintiff
In early 2017, Peaches Stergo, who was in her early 30s and living in Champions Gate, Florida, met a much older man on a dating site.  The man was a Holocaust survivor in his 80s, and he lived in New York.  Shortly after they began exchanging messages, Stergo told the man about her financial problems.  She said that she had filed a personal injury lawsuit that had recently settled, but that the law firm was refusing to release the money to her until she paid an unpaid balance that she owed the law firm.  The man sent her $25,000, but soon Stergo asked for more money.
Over the next four years, the man issued Stergo 62 checks.  She used the money to buy a house in a gated community, two cars, travel tickets and accommodations, clothing, jewelry, and watches.  In 2021, seeing that the man had moved out of his condominium and was experiencing financial hardship, his son asked him what had happened to the money, and the man told him about his relationship with Stergo.
In early 2023, Stergo pleaded guilty to one count of wire fraud.  News reports did not say whether she had originally faced additional charges and had them reduced because of a plea deal.  Most of the time, defendants who plead guilty get lighter sentences than those convicted at trial after pleading not guilty.  If there are aggravating factors, such as prior convictions, then the court might still impose a sentence well in excess of the minimum.
Contact Tampa Criminal Defense Attorney Bryant Scriven
People might call you a gold digger, but they're just jealous.  A criminal defense lawyer can help you if you are facing criminal charges for wire fraud after someone that you befriended online sent you substantial amounts of money.  Contact Scriven Law in Tampa, Florida to schedule a consultation.
Sources:
justice.gov/usao-sdny/pr/florida-woman-pleads-guilty-defrauding-holocaust-survivor-28-million-connection-romance
lawandcrime.com/crime/woman-admits-to-cheating-87-year-old-holocaust-survivor-out-of-2-8-million-life-savings-to-fund-her-life-of-luxury-in-sick-and-sad-romance-scam-feds/