Road Rage Equals Jail Time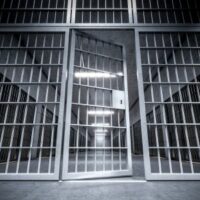 2 people are dead and 2 people are in the hospital after an apparent road rage incident in Riverview this past week. Hillsborough County deputies are investigating a shooting between a group of cyclists and people driving in a vehicle. Apparently the driver of the vehicle fatally shot two juvenile cyclists. Road rage incidents are on the rise across the country but always seem to escalate between cyclists and drivers. This is dangerous and often results in criminal charges against the driver.
Penalties for Reckless Driving in Florida 
Florida statute defines reckless driving as operation of a vehicle in willful or wanton disregard for the safety of others and personal property. Willful and wanton implies that the defendant's behavior was intentional or beyond what a reasonable person would do in the same circumstances. Reckless driving is a stiffer offense than negligent driving. To be convicted of reckless driving, the prosecution must prove beyond a reasonable doubt that the defendant acted consciously and without concern for the safety of others, knowing that their dangerous driving would endanger themselves, other vehicles, property, cyclists, drivers and pedestrians. Generally courts have held that a defendant's conduct is reckless if it is foreseeable that their behavior would be the proximate cause of injury or loss.
Penalties for Vehicular Homicide 
A defendant who kills another person while operating a motor vehicle can be charged with multiple offenses including reckless driving and vehicular homicide. Florida statute 782.071 defines vehicular homicide as the killing of another human by way of operating a motor vehicle in a reckless manner. Vehicular homicide is punishable by up to 15 years in prison as a second degree felony. If the defendant is found to have left the scene of the crime or failed to render aid to the victim, the charges can be enhanced to a first degree felony, punishable by up to 30 years in prison. To be convicted of vehicular homicide, the prosecution must establish that the defendant was engaged in reckless driving. It must be more than speeding, but the state is not required to prove that the defendant set out to harm or kill someone, only that their driving was likely to cause harm. Because these charges are felonies with lengthy sentences it is crucial defendants act quickly and obtain counsel. 
Call Tampa Criminal Defense Attorney Bryant Scriven 
If you or a loved one have been charged with a serious traffic offense or criminal offense, it is crucial you act quickly to preserve your civil rights. Your livelihood, license status, reputation and freedom could be on the line. Don't take any chances by assuming you can beat the charges. Talk to an experienced criminal defense attorney about your options. As a former federal prosecutor, Tampa criminal attorney Bryant Scriven is dedicated to advocating for his clients. Call today to schedule a free consultation.
Resources:
flsenate.gov/Laws/Statutes/2019/782.071
abcactionnews.com/news/region-hillsborough/2-dead-2-injured-in-riverview-after-shooting-and-car-crash