How Is A Defendant Convicted Of Battery With Prejudice In Florida?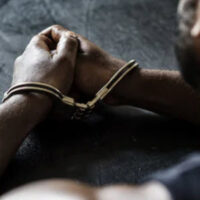 A Miami doctor is accused of a hate crime, and Florida prosecutors have charged her with battery with prejudice, criminal mischief with prejudice, and tampering with a victim. The doctor allegedly became visibly angered after another shopper in a Hialeah supermarket asked her in Spanish to keep her distance. When the shopper repeated his request, the defendant walked up to the victim outside the grocery store and shouted racial epithets at him. She stabbed the victim's car and then punched and kicked the victim, leaving the scene of the accident. What is battery with prejudice, and is a hate crime a federal violation as well?
Penalties for Battery with Prejudice 
In Florida, battery with prejudice comes with enhanced penalties. To be charged with a crime of prejudice, the prosecutor must have probable cause that the defendant allegedly committed a felony or misdemeanor acting on a form of prejudice. Fla. Stat. § 775.085 (2020). This could be motivated by the victim's race, color, ethnicity, national origin, sexual orientation, gender identity, age, disability, creed or religion. A victim also has the right to file a civil suit against a defendant separate from criminal charges the state brings for violation of a criminal statute. To convict the defendant of a crime with prejudice, such as battery, the prosecution must establish beyond a reasonable doubt that the defendant acted with the intention of malice based on the victim's protected class status.
 Penalties for Tampering with a Victim 
Tampering is defined as knowingly using force, threat, intimidation or threat of force, or attempts to financially induce a person to prevent that person from testifying for an official investigation or proceeding. This includes intimidating a witness into refusing to speak or make a statement on the record, destroying or damaging evidence, evading officers, or testifying untruthfully in a proceeding.  Tampering with a victim or witness is a third degree felony if the tampering impedes the investigation of a misdemeanor. Fla. Stat. § 914. 22 (2020). The charge is elevated to a second degree felony if tampering impedes the investigation of a third degree felony. Interfering with the investigation of a second degree felony is punished as a first degree felony. Interfering or tampering with the investigation of a first degree felony is punishable as a first degree felony, and if convicted the defendant could serve life in prison. 
Contact Attorney Bryant Scriven 
Hate crimes are tragically on the rise in the United States. It is important to report an incident if you have information relevant to an ongoing investigation. If you or a loved one have been accused of a crime you did not commit, or you have been charged with a violent crime, you need the assistance of an experienced criminal defense attorney. Tampa criminal attorney Bryant Scriven dedicates his practice to helping clients when they need it the most. Call today to schedule a consultation.
Resources:
leg.state.fl.us/Statutes/index.cfm?App_mode=Display_Statute&URL=0900-0999/0914/Sections/0914.22.html
apnews.com/article/race-and-ethnicity-arrests-miami-florida-hate-crimes-649af1f652879d68716eea899ff2669d