"Possession Is Nine Tenths Of The Law" Doesn't Mean What You Think It Means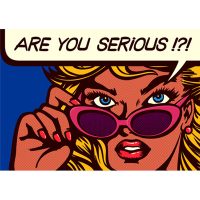 Some legal phrases have become part of the popular lexicon, and it is a good thing that they pop into people's heads when they are facing criminal charges or are at risk of being charged.  You have the right to remain silent.  Innocent until proven guilty.  Reasonable doubt.  Due process of law.  You may have heard the expression "possession is nine tenths of the law," but this phrase does not appear in any law on the books, and even in principle, it does not apply to criminal cases.  In some criminal cases, whether a stolen or illegal item was in your possession at the time of your arrest is irrelevant to the outcome of the case.  If you are facing charges for possession of drugs that were technically not in your possession, contact a Tampa drug crime lawyer.
What Does "Possession Is Nine Tenths of the Law" Mean?
The concept of "possession is nine tenths of the law" often arises in disputes over real estate property.  Squatters may argue that, because they occupied a piece of land, and the legal owner did not try to stop them, the squatters have become the de facto owners.  In practice, the court decides on a case-by-case basis whether to rule in favor of the squatters or the long-absent owners.
"Possession is nine tenths of the law" essentially means "finders keepers," so you can correctly assume that it does not apply in theft cases.  You can be convicted of theft or of receiving stolen property if, by the time the police found the stolen property, you had abandoned it or sold it.
Drug Possession Without the Possession?
In March 2022, Curtis Tyrone Johnson was carrying a black bag and a firearm toward his house, when he saw that police were at the house, executing a search warrant.  He threw the bag and the gun into a church parking lot and ran away.  When police caught up to Johnson and arrested him, he asked whether possession was nine tenths of the law.  It was not, and he was convicted at trial nearly a year later.
Things might have gone differently in Johnson's case if he had successfully argued that the court violated his rights by issuing the search warrant and that there was not probable cause for issuing it.  (New reports did not indicate which defenses he used at his trial.)  If the police find drugs in your house, but they have no right to be in your house looking for drugs, then possession is much less than nine tenths of the law.  In that case, your defense is, "Yes, there are drugs in my possession, but it's none of your business."
Contact Tampa Criminal Defense Attorney Bryant Scriven
A criminal defense lawyer can help you if you are facing criminal charges for drug possession after a search warrant or a traffic stop.  Contact Scriven Law in Tampa, Florida to schedule a consultation.
Source:
justice.gov/usao-mdfl/pr/jury-finds-felon-guilty-possessing-firearm-and-multiple-bags-drugs-distribution