Instagram Is Florida's Biggest Snitch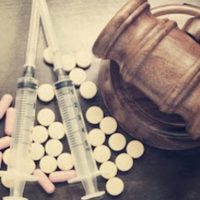 On Instagram, everyone is richer, cooler, and better looking than they are in real life.  Sometimes, though, Instagram and other social media sites inadvertently show you sides of people that they do not want you to see, especially if you are a law enforcement officer.  If you have an active social media account and you are being investigated for a crime, your social media activity can yield powerful evidence for the prosecution.  For example, if you have been sharing or consuming violent rhetoric online, prosecutors can use this as evidence that you were planning a violent crime.  If you are being investigated for drug crimes and you post pictures of yourself with illegal drugs, the evidence against you is even stronger.  No matter what you said online, a Tampa drug crime lawyer can help you exercise your right to due process.
Famous Cases of Incriminating Evidence on Instagram
These are some cases from recent Florida history where Instagram posts indicated the defendant's guilt:
On Instagram, Gal Vallerius enthused about his plans to travel from his home in France to Austin, Texas to compete in the World Beard and Moustache Championships. Investigators were able to match his unique writing style to that of a dark web persona called Oxymonster, who sold illegal drugs on various dark web sites and shipped them to buyers in Florida.  When Vallerius arrived in Miami en route to Austin, authorities arrested him, and he is currently serving a prison sentence.
Harrison Garcia, a South Florida music producer, maintained an Instagram account called Muhammad_a_lean, where he frequently posted pictures of himself posing with illegal drugs and drug paraphernalia. At his trial following a 2016 drug bust, prosecutors used Garcia's Instagram pictures as evidence that he planned to sell illegal drugs, and the jury convicted him.  Garcia has appealed his conviction but is currently incarcerated.
Lontrell Williams, who records music under the stage name Pooh Shiesty, was charged with aggravated assault in connection to a shooting. Investigators identified a Louis Vuitton bag found at the scene as one Williams had posed with on Instagram.  Some hundred-dollar bills left at the crime scene were also the same ones that appeared in Williams' Instagram images; investigators were able to match the serial numbers.
Roderick Flowers and Keith Edwards were South Florida law enforcement officers who helped a confidential informant transport what Flowers and Edwards thought were bricks of cocaine (they turned out to be decoys) from Homestead to Aventura. The evidence against them was a slam dunk even without Instagram, but the fact that Flowers' screen name on Instagram was Mike Lowrey and he had posted pictures of himself and Edwards dressed as the main characters of the Bad Boys film franchise made the evidence even stronger.
Instagram posts by themselves are usually not enough to incriminate someone.  No matter what you said or did on social media, the outcome of your case will be better if you hire a criminal defense lawyer.
Contact Tampa Drug Crimes Defense Attorney Bryant Scriven
A drug crimes defense lawyer can help you if you are facing criminal charges for drug possession or trafficking.  Contact Scriven Law in Tampa, Florida to schedule a consultation.
Sources:
yahoo.com/now/two-ex-miami-officers-were-004300411.html
justice.gov/opa/pr/dark-web-administrator-sentenced-20-years-prison-narcotics-trafficking-and-money-laundering
wsvn.com/entertainment/video-shows-bay-harbor-islands-shootout-allegedly-involving-rapper-pooh-shiesty/
washingtonpost.com/news/morning-mix/wp/2017/08/21/the-rise-and-fall-of-miamis-ceo-of-purple-drank/