French Man Arrested For Drug Trafficking When Entering The United States To Compete In Beard And Moustache Contest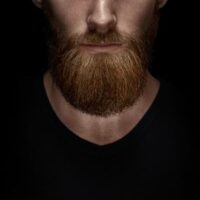 Gal Vallerius is a citizen of the world, holding passports from France, Israel, and the United Kingdom.  Before his illegal activities were exposed, however, he was a big fish in two relatively small ponds.  Perhaps everyone is anonymous on the Internet, but your identifying features eventually give them away, no matter how hard you try to hide them behind a dense curtain of facial hair.  You might not have an award winning beard or the ability to communicate in multiple languages, but if you have used the dark web to buy or sell controlled substances, then what happened to Gal Vallerius can happen to you, and if it does, you should contact a Tampa drug crime lawyer.
Long Beard, Relatively Short Prison Sentence
Gal Vallerius spent much of 2016 and the early part of 2017 at his home in Brittany, France, dreaming of traveling to the United States to compete in the World Beard and Moustache Championship in Austin, Texas.  At this biennial event, self-avowed "beardsmen" flaunt their facial hair, and prizes are awarded in several categories.  By day, Vallerius would watch the sun glisten off of his waist-length auburn beard and post photos of it on Twitter and Instagram.  By night, he was on a dark web site called Dream Network, selling drugs like oxycodone and Ritalin, which can only be legally obtained by prescription.  He was so successful that Dream Network promoted him to a facilitator role.  He used the screen name OxyMonster and amassed a cryptocurrency fortune worth about $700,000.
The trouble began when OxyMonster sold drugs to several DEA agents in South Florida, and they began trying to uncover his identity.  Eventually, they discovered several transactions being made from OxyMonster's Dream Network tip jar to digital wallets controlled by Vallerius.  They corroborated this evidence with linguistic idiosyncrasies shared by OxyMonster's Dream Network communications and Vallerius's posts on Twitter and Instagram, such as his mixture of French and English, his fondness for double exclamation points, and his tendency to end his communications with the greeting "cheers."
When Vallerius traveled to the United States for the World Beard and Moustache Championship in the summer of 2017, he was arrested at the Atlanta airport right after his plane landed.  Vallerius admitted that he was OxyMonster and entered a guilty plea.  He could have faced a prison sentence of 40 years, but instead received a 20-year sentence.  He began serving his sentence in Florida, and no news reports have been published about him since his sentence began in 2018.  It is possible that he has been transferred or will be transferred to one of the countries where he is a citizen.
Contact Tampa Drug Crimes Defense Attorney Bryant Scriven
A drug crimes defense lawyer can help you if you are being accused of buying or selling illegal drugs or prescription drugs on the dark web.  Contact Scriven Law in Tampa, Florida to schedule a consultation.
Source:
justice.gov/opa/pr/dark-web-administrator-sentenced-20-years-prison-narcotics-trafficking-and-money-laundering