Criminal Charges Are Just One Type Of Legal Problems That Domestic Violence Can Bring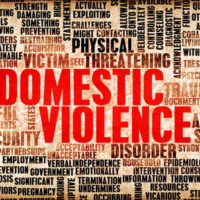 People say that the ones you love the most are the ones you hurt.  A disproportionate number of calls to police are about physical fights and other heated confrontations between romantic partners or family members.  Sometimes these disputes lead to arrests and criminal convictions for domestic violence.  Equally often, though, the parties, having a pre-existing close relationship with each other, patch up their differences before the case gets to the stage of a trial or plea agreement, and the charges are dropped.  Even if your domestic violence arrest does not result in a criminal conviction, a domestic violence arrest can still lead to other legal problems, such as losing the right to unsupervised parenting time with your children.  The consequences of domestic violence are even worse if the victim is a pregnant woman.  To find out more, contact a Tampa domestic violence lawyer.
Mark Walton's Domestic Violence Saga
For NFL running back Mark Walton, 2019 was the best of times and the worst of times.  He played his rookie season with the Cincinnati Bengals in 2018 and then returned to South Florida to spend the off-season at home with his long-time girlfriend Jasmin Thompson.  During the off-season, the Bengals waived him in April, and the Miami Dolphins signed him in May.  In November, Thompson told Walton that she was pregnant with his child.  Five days later, police were called to the couple's home in Davie after Walton allegedly struck Thompson.  Walton pleaded not guilty, but after his bond hearing, Thompson refused to provide any further information to prosecutors, and the prosecution eventually dropped the charges against Walton.
In January 2020, police responded to another call about an alleged domestic violence incident between Walton and Thompson, and this time, the court issued a restraining order forbidding Walton from going near Thompson.  When he went to an Opa-Locka residence in February, where Thompson was present, he was arrested again for violating the restraining order.  The incidents in January and February did not stop the November charges from being dropped in May, but the arrests did damage to Walton's career.  The Dolphins waived him in November 2019, and the NFL suspended him twice.
Even if you have not been signed to the NFL, you still have a lot to lose if the words "domestic violence" get attached to your name.  IT is important to remember that, no matter what consequences you may suffer in civil court or in your personal and professional life, you cannot be convicted of a crime or receive a sentence unless the court has respected all of your legal rights.  A criminal defense lawyer can help you every step of the way.
Contact Tampa Domestic Violence Attorney Bryant Scriven
Between a criminal record, restraining orders, and social stigma, a lot is at stake if you get accused of domestic violence, which is why you need a domestic violence defense lawyer.  Contact Scriven Law in Tampa, Florida to schedule a consultation.
Sources
wsvn.com/sports/former-um-dolphins-player-mark-walton-arrested/
espn.com/nfl/story/_/id/29170120/aggravated-battery-charge-ex-dolphin-mark-walton-dropped