Another COVID-19 Related Conviction For A Tampa Resident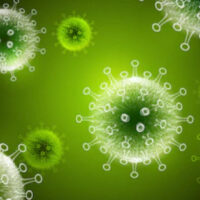 A St. Petersburg man was sentenced to 3 years in federal prison for COVID-19 relief fraud, from which he collected over $800,000. Not only is he facing time in prison without the eligibility of parole, but the convicted defendant must also pay back what he collected in restitution to the federal government. The defendant initially pleaded guilty to wire fraud for submitting fraudulent PPP loan applications.
What is PPP loan fraud?
PPP loans are Paycheck Protection Program loans that are administered by the Small Business Administration. PPP loan administration to small business owners ended in May of 2021. There were two rounds of relief, referred to as first draw and second draw loans. Borrowers were also eligible for paycheck protection loan forgiveness. Borrowers qualified for full loan forgiveness if during the covered period of loan disbursement, they maintained employee compensation levels and more than sixty percent of loan proceeds were spent on payroll expenses.
PPP loan fraud has occurred at all levels in nearly every state by multiple convicted defendants. In some cases, defendants did not have a small business at all, and in other cases defendants may have owned a business but did not use the proceeds to bolster their business, but instead for personal spending. Defendants convicted of PPP loan fraud have been charged with mail fraud and wire fraud in addition to other crimes, and some have been sentenced to years in prison in addition to fines and restitution. Restitution means that the defendant is ordered to pay back what they gained fraudulently. Even still, other defendants may have been wrongfully accused of fraud when they made a mistake on a PPP loan application.
What is perjury?
Perjury is making a false statement in an official proceeding, such as in court or a deposition. A defendant may also be charged with federal perjury if there is probable cause to establish that they made a false statement on a state or federal application for benefits, such as a PPP loan application, an application for food stamps or an application for federal financial assistance. If a defendant is convicted of federal perjury, he or she can be convicted to up to five years in prison in addition to fines. It is rare that a defendant is actually convicted. Often a defendant will plead guilty to a separate charge, or they may have been a witness or subject of material interest to another matter and perjured themselves under oath.
Call Tampa Criminal Defense Lawyer Bryant Scriven
If you or a loved one have been accused of PPP loan fraud, you need the assistance of an experienced Tampa criminal defense attorney. Attorney Bryant Scriven is a former federal prosecutor with over a decade of experience handling all types of criminal offenses including federal crimes. He appreciates what his clients are going through, and he is dedicated to ensuring that their civil rights are upheld. Every person is entitled to a thorough defense, and every person is innocent until proven guilty. Do not let one mistake ruin your life. If you need a criminal defense lawyer in Tampa, call Bryant Scriven today.
Resource:
tampabay.com/news/crime/2022/01/18/st-petersburg-man-gets-more-than-3-years-in-prison-for-covid-19-relief-fraud/