What Is Disaster Relief Fraud?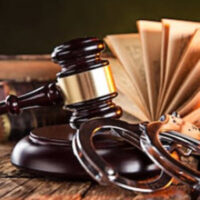 A Jacksonville resident was recently sentenced to two years in federal prison for conviction of disaster relief fraud. The convicted defendant falsified an application for disaster relief funds stemming from Hurricane Irma. In his initial application for benefits, the defendant alleged he suffered flood damage and sustained losses requiring him to vacate his home. His application was approved for more than eight thousand dollars, which he is now required to pay back in addition to his prison sentence. What exactly is disaster relief fraud? What should a person do if they are accused of fraud?
 What Conduct is Considered Fraud?
Disaster relief fraud is a federal criminal offense. It stems from an attempt or completion of deliberation deception to defraud the U.S. government, state governments or individuals for personal gain. Disaster relief fraud comes in many forms, including falsifying an application for federal assistance, committing insurance fraud, seeking charitable donations for a false injury or loss, impersonating an individual who did suffer a loss for pecuniary gain, and price gouging.
Examples of Disaster Fraud
Disaster fraud is on the rise both due to the increase in natural disasters and the COVID-19 pandemic. Inflating losses to goods or one's business, or intentionally damaging one's home or business to file an insurance claim is an example of insurance fraud. Other instances of contractor and vendor fraud often occur immediately following a disaster such as a hurricane or tornado. An individual purporting to be a licensed contractor might extend their professional services in exchange for a fee, only to never show up or not complete work.  Finally, the federal government has seen an uptick in falsified applications for federal emergency assistance including disaster relief funds.
The National Center for Disaster Fraud is specifically tasked with investigating incidents of potential relief fraud via natural disasters and due to the COVID-19 pandemic. It is a joint task force between the U.S. Department of Justice and state law enforcement agencies. The NCDF website contains a link for reporting suspecting fraud, abuse, misuse of funds or waste of funds. Employee fraud is specifically investigated by the Office of Inspector General.
What are the Penalties?
The penalties for disaster relief fraud vary depending on the extent of the fraud, whether conspiracy was present and how many funds were illegally obtained. For example, in the present case, the defendant was sentenced to two years in prison and ordered to pay back what he wrongfully obtained as restitution to FEMA. In a similar case out of Louisiana, the defendants were sentenced to nearly ten years in prison and additional fines. Because money was obtained from a federal administrative agency, the crime is prosecuted in federal courts. In addition, there is no eligibility for parole for federal offenses once a defendant is convicted.
Contact Tampa Federal Criminal Defense Attorney Byrant Scriven
With more than a decade of experience as a former federal prosecutor and fervent Tampa criminal defense attorney, Mr. Scriven goes to work for his clients. He has experience in white collar fraud and federal indictments, excluding disaster fraud and PPP loan fraud.
Resources:
justice.gov/disaster-fraud
tampabay.com/news/florida/2021/10/23/florida-man-sent-to-prison-for-lying-about-hurricane-damage/