Is It A Good Idea For Defendants To Testify At Their Own Criminal Trials?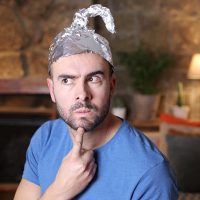 You have the right to remain silent from the moment that you are arrested until the moment the jury delivers a verdict, and even afterward.  Even when a judge asks you to enter a plea, you have the right not to respond, in which case the court will record your plea as "not guilty."  In a world where it seems like everyone takes to social media to weigh in on everything, and especially to defend themselves against perceived slights and attacks on their character, it is hard to resist the temptation to speak out when you are being accused of something so serious that you could face criminal penalties if the accusations are true.  Some defendants testify at their own criminal trials, and others do not; both defense strategies have led to defendants being acquitted in some cases.  A Tampa criminal defense lawyer can help you decide whether to testify in your own defense if you have already pleaded not guilty and your case is headed for trial.
The Court Cannot Force You to Testify
The decision of whether to testify at your trial rests ultimately with you, the defendant.  The court cannot force you to testify.  It also cannot use intimidation, technicalities, unnecessary haste, or any other tactics to prevent you from testifying.  You might wish to testify if you want the jury to hear you tell your story in your own words and your own voice.  If the prosecution has been trying to make you sound like a monster, then your testimony might send the message to the jury that you are a real person even more strongly than if your lawyer and the defense witnesses talk about why they do not believe that the accusations are true.  On the other hand, it may be possible to build an airtight case even without your testimony.  The forensic evidence, the audio and video recordings, and the testimony of the other witnesses may be sufficient to convince the jury that the evidence does not clearly connect you to the crime or that what you did not meet the definition of money laundering (or conspiracy to commit drug trafficking or domestic battery or whatever criminal charge you are facing).
Are You Ready to Face Cross Examination?
The scariest part of a criminal trial, and perhaps even the scariest part of your whole criminal case, is undergoing cross examination by prosecutors during your trial.  Just as your lawyer has the right to cross examine the prosecution's witnesses, prosecutors have the right to cross examine the defense witnesses, and that includes you, if you decide to testify.  When cross examining you, prosecutors will do anything to undermine your credibility and make you look guilty.
Contact Tampa Criminal Defense Attorney Bryant Scriven
A criminal defense lawyer can help you present the best possible defenses at your trial, and this may or may not include your own testimony.  Contact Scriven Law in Tampa, Florida to schedule a consultation.
Source:
ncpro.sog.unc.edu/manual/222-3