Is it a Crime to Receive Stolen Goods?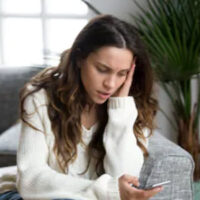 Receiving stolen goods is a criminal offense in the State of Florida. To be prosecuted for receiving stolen goods, the defendant must  have knowledge that the goods were stolen or illegally obtained when he or she purchased or received the items in their possession.. If you have been charged with a property crime, even if it's a misdemeanor, you should seek legal advice immediately because the repercussions are very serious. Attorney Bryant Scriven is a former prosecutor with years of experience in federal and state criminal law. He understands the nuances of property crimes including shoplifting, receiving stolen goods and larceny. Schedule a consultation to learn more.
What Constitutes Receiving of Stolen Goods  
The prosecution has the burden of proof to establish the defendant knew the goods were stolen when he took possession of the goods. This element establishes the defendant's intent to permanently deprive the rightful owner of personal property or goods. In Florida, the statute for receiving stolen goods indicates that for charges to stick, the property must have been stolen and the defendant knew or should have known the property was stolen when he or she accepted it. Some red flags to indicate an item's illegal status are the price listed, lack of barcodes, sale in a public or private area, or display of fake identification in an attempt to establish false ownership over the item. For example, a person approaches the defendant in a parking lot and states they are selling car batteries. The defendant walks to the other person's car, where he sees the trunk open containing various car batteries. One could deduce that the items are stolen because the other person is not a licensed retailer operating to sell car batteries to consumers. However, ignorance is not a defense to the crime of receiving stolen goods. 
Re-Selling Stolen Property 
It is illegal to resell or "traffic" stolen property to another buyer, across city or state lines or for an increased price. Doing so constitutes criminal trafficking. Trafficking stolen goods is a felony in Florida subject to a maximum of thirty years in prison and  $10,000 fine. Selling or attempting to sell stolen goods online, via the internet or any other method besides an in-person deal is also illegal. If the value of the property is less than 300, the defendant is charged with a misdemeanor. More than 300 dollars in value and the defendant is charged with a third degree felony. 
Let Us Help You Today
If you or a loved one were recently arrested for a criminal offense such as theft, larceny, receiving stolen goods, trafficking stolen goods or other property crimes, contact Tampa criminal attorney Bryant Scriven. As a former prosecutor, Mr. Scriven possesses a unique perspective on criminal law, and works zealously to defend all his clients. He understands that with criminal cases, everything is at stake. For some crimes, federal charges could result depending on the circumstances. Some defendants are looking at years in prison with the inability to support their families, not to mention numerous challenges upon release. That's why it's critical you contact Attorney Scriven as soon as possible to review your options and develop a case strategy. Schedule a consultation today.
Resource:
leg.state.fl.us/statutes/index.cfm?App_mode=Display_Statute&URL=0800-0899/0812/0812.html