Can You Get Your Criminal Charges Dropped?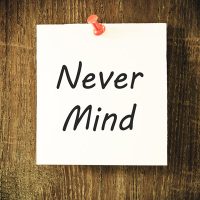 What is better than getting acquitted at trial?  Getting the prosecution to drop the charges against you before your case even gets to trial is even better.  When the state drops your charges, it means that they are already sure that you are innocent, or at least sure that there is reasonable doubt about your guilt, without a jury having to decide.  Much like insurance companies, the criminal courts are focused on their own bottom line.  This is why public defenders are so keen to push plea deals, because a plea deal costs fewer billable hours than defending a case at trial.  When prosecutors are sure that you will win your case at trial, it is cheaper if they just let you go now.  Prosecutors will drop the charges if they cannot get witnesses to participate in the investigation or if the forensics lab has misplaced or accidentally contaminated the evidence.  Likewise, your defense lawyer might be able to argue, early on in your case, that there is not enough admissible evidence to convict you.  To find out more about getting your charges dropped, contact a Tampa criminal lawyer.
Classic Florida Man Saga Ends With Prosecutors Dropping Charges Against Defendant
This summer, Phillips Katsabanis of Miami-Dade County was facing criminal charges for drug possession and illegally discharging a firearm, but prosecutors ended up dropping both charges because there was not enough evidence to convict him on either charge.  Katsabanis, a rapper who performs under the stage name Stitches, had been working at his Bay Harbor Islands recording studio all night in early August.  At about 6:30 in the morning, he called the police and said that four armed men had tried to break into the studio, so Katsabanis had scared them away by firing two warning shots.
Police arrived at 7:00 in the morning and arrested Katsabanis.  They seized a container full of white powder and blue pills.  An officer used a field test and determined that the white powder was cocaine.
A further investigation did not strengthen the case against Katsabanis.  Officers never presented the drugs confiscated from the scene to the crime lab, so prosecutors could not move forward with the drug charges.  As for the charge of illegally discharging a firearm, investigators interviewed two construction workers who had been working near Katsabanis' studio at the time of the 911 call.  Not only had they not heard gunshots, but they also had not seen any armed men attempting to enter the studio.  Therefore, the prosecutors had to drop both charges against Katsabanis.
Even if nothing as egregious happens in your case as drugs never making it to the forensics lab, your lawyer might be able to find strong defenses from the beginning, and you might be able to get your charges dropped.  The moral of the story is that it is always worthwhile to talk to a lawyer about ways to fight your charges.
Contact Tampa Criminal Defense Attorney Bryant Scriven
A criminal defense lawyer can help you if you are being accused of a crime related to drugs or weapons.  Contact Scriven Law in Tampa, Florida to schedule a consultation.
Source:
miaminewtimes.com/news/cocaine-gun-charges-dropped-in-stitches-the-rapper-case-15284838