Plea Agreement Or Trial: What's Appropriate For Your Case?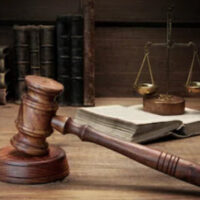 Last year in Florida, over 200,000 criminal defendants were arrested. Of those arrests, many cases were pled out and never went to trial. What does it mean to plead out a case? The state's attorney or district attorney in the jurisdiction where the defendant is arrested may approach the defendant or the defendant's attorney to offer the defendant a plea bargaining agreement. If the defendant accepts the terms of the agreement, he or she must plead guilty to the charges they were arrested on the record, but the state and the defendant previously agree to the terms of sentencing. Some defendants choose to accept a plea deal instead of going to trial because they believe the terms of the sentencing are more appealing or for a shorter duration than if they had gone to trial and served a longer sentence. So how do you know if you should plead guilty or go trial "on the merits"? 
Your Future, Your Decision
If a defendant is charged with a crime they did not commit, it does not make sense for him or her to plead guilty to a crime just to avoid a potentially longer sentence if they are found guilty after a trial. If you were falsely accused, you need to hire an aggressive criminal defense attorney who will work to  have your charges dismissed or lowered. Even if you made a mistake and did in fact commit a misdemeanor or felony, a prosecutor's plea offer may be for far more years or a larger fine than what a judge would have sentenced you to or a jury would determine during sentencing if you were found guilty after pleading not guilty. The short answer is whether or not to plead guilty or proceed with trial is a unique decision that only the defendant can make, but not without consulting with a defense attorney first.
What about a Criminal Record, Probation or Parole?
If you plead guilty to a misdemeanor or felony and the judge upholds your conviction, you will have a criminal record and most adhere to the terms of your sentencing. This may have consequences or repercussions for your license status, employment status, ability to obtain future employment, security clearance, or even housing. Even if you are sentenced to probation before judgment or unsupervised probation, it will still go on your permanent record. If you are sentenced to supervised probation, you will be required to check in with a probation officer on a regular basis. If you miss a check-in you can be charged for violating your probation and automatically serve a jail term. If you serve a reduced prison sentence as part of a plea agreement, upon your release you will be on parole, and may have to check in with a parole officer for years. In circumstances where a defendant has a strong defense or warrants a case dismissal, it simply doesn't make sense to plead guilty. 
Call Attorney Scriven Today 
If you or a loved one were recently arrested for any criminal matter, from a traffic offense to a serious violent crime, you need to consult an experienced criminal defense attorney as soon as possible, preferably before arraignment. Tampa criminal attorney Bryant Scriven holds a unique perspective as a former criminal prosecutor for both state and federal crimes. He understands how the prosecution will handle your case, whether a plea deal is fair or not, or if another strategy is more appropriate, but each case is unique. Call Scriven Law today for a free consultation.
Resource:
orlandosentinel.com/news/crime/os-ne-crime-decrease-florida-2020-fdle-report-20210101-xb3sjiij7rahlbxjytj4czy4mq-story.html