Lake County Grandma Gets Four-Year Prison Sentence For Aggravated Identity Theft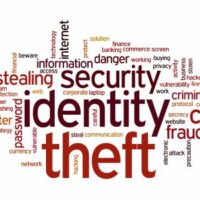 Identity theft is not just for hackers who never emerge from the basements of their mansions.  For most people, the motivation behind financial crimes is desperation; many of us have been tempted to steal or defraud someone simply because we needed money.  In 2019, Stacey Hendricks was in a tough situation.  She was the only source of financial support for her three grandchildren; her daughter, the mother of one of the children, had died from childbirth complications, and Hendrick's had been the child's guardian since the child was a newborn.  The other two children had moved in with her when their father, Hendricks's son, began serving a prison sentence.  The money she made as a billing clerk for a medical cannabis clinic was not enough to support a family of four.  If you are facing criminal charges for actions you committed due to financial hardship, contact a Tampa white collar crime lawyer.
Undercover Officers Solicit Stolen Data From Medical Billing Clerk
At some point in 2019, coconspirators contacted Stacey Hendricks and asked her to photograph patients' financial information using her cell phone.  They agreed to pay her $100 per image.  When she was alone at her office, she would use her phone to take pictures of the relevant pages of patients' files.  Wishing to do as little harm as possible, she only stole information from patients with good credit, the ones who were most able to afford the financial losses that the recipients of the images would cause them.  Over the course of several months, the identity thieves paid her more than $22,000 for the images. She used the money to buy a car from Carvana.
Several of the phone numbers to which Hendricks sent the images of patients' data belonged to undercover detectives.  This gave them enough evidence to obtain a search warrant.  Hendricks told the officers who conducted the search the truth about her activities and showed them her phone, which contained images of stolen information from 113 patients.  She was originally charged with 17 federal crimes, and if convicted of all of them, she could have faced a prison sentence of up to 22 years, but in 2020, she and her lawyers were able to arrange a plea deal.
Hendricks, who was then 49, pleaded guilty to one count each of wire fraud and aggravated identity theft.  She also returned her car to Carvana.  In the summer of 2020, she began a four-year prison sentence.  Her lawyers were able to persuade the judge that a longer sentence than that would cause immense harm to the three minor children who depended on her emotionally and financially.
Contact Tampa White Collar Crimes Defense Attorney Bryant Scriven
A financial crimes defense lawyer can help you fight the charges or get a plea deal if you are accused of a financial offense such as identity theft, wire fraud, mail fraud, embezzlement, or money laundering.  Contact Scriven Law in Tampa, Florida to schedule a consultation.
Source:
justice.gov/usao-mdfl/pr/leesburg-woman-sentenced-48-months-prison-aggravated-identity-theft-and-wire-fraud