Is Mental Illness A Valid Defense In Criminal Cases?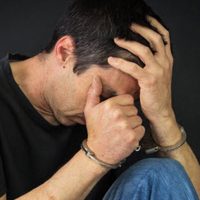 It seems like everyone is talking about mental illness these days, but no one is listening.  Approximately a quarter of Americans have been diagnosed with a mental illness at some point in their lives.  Medical privacy laws prevent people from having to disclose their health history, including diagnoses and treatment related to psychiatric illness, except when they choose to do so.  What, if anything, should you say about your mental health history if you are facing criminal charges?  The relationship between mental illness and the criminal courts is among the most misunderstood aspects of mental health in society.  Remember that you have the right to discuss everything private with a lawyer before you speak to investigators or judges.  If you are wondering what, if anything, to say about your mental health history in your criminal defense case, contact a Tampa criminal lawyer.
Not Guilty by Reason of Insanity?
According to a study by the Office of Mental Health in Albany, New York, the results of which were published in the journal Psychiatric Services, defendants who have received a diagnosis of a mental illness are more likely to get a prison sentence after a conviction for a crime than defendants who are convicted of the same crime but who have never been diagnosed with a mental illness.  This is true whether the offense in question is violent or nonviolent and whether it is a misdemeanor or a felony.
The law allows defendants to plead not guilty for reason of insanity, but in practice, few defendants do this.  If you use the insanity defense and the jury finds you not guilty, the judge can order you to spend time in a psychiatric hospital, or even to stay there indefinitely.  In other words, you could end up with even less freedom after a court finds you not guilty by reason of insanity than you would if a court found you guilty.
The Koi Pond Incident
The holiday shopping season in Florida is a time to expect the unexpected, but no one expected Canin Sanders to go to the koi pond at the Aventura Mall in Miami-Dade County and pour a combination of alcohol, bleach, and soap into the pond.  Mall security guards approached Sanders when they saw him trying to pet the fish which had floated to the surface of the water.  Sanders walked away at a fast pace as the mall security guards pursued him, and police officers eventually arrested him outside the Zara store on the first floor of the mall.
Prosecutors charged Sanders, 30, with animal cruelty, resisting an officer without violence, and criminal mischief.  At a hearing, his mother told the judge that Sanders has a history of schizophrenia and is seeking treatment.  His case is currently pending.
Contact Tampa Criminal Defense Attorney Bryant Scriven
A criminal defense lawyer can help you if you are facing charges and are wondering how your history of mental illness will affect the case.  Contact Scriven Law in Tampa, Florida to schedule a consultation.
Sources:
treatmentadvocacycenter.org/fixing-the-system/features-and-news/4204-research-weekly-serious-mental-illness-and-likelihood-of-incarceration-after-arrest
ps.psychiatryonline.org/doi/full/10.1176/appi.ps.201800425#T3
local10.com/news/local/2022/12/16/miami-gardens-man-facing-20-counts-of-animal-cruelty-after-dumping-alcohol-bleach-into-koi-pond-at-aventura-mall/