Four Factors That Increase The Risk Of Federal Drug Charges In Tampa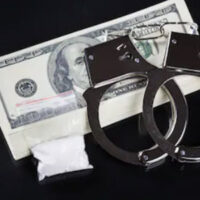 Facing criminal charges for any type of drug crime in Tampa is a serious matter. Law enforcement officials are vigilant in making arrests and once charged while prosecutors are dedicated to obtaining convictions. In addition to facing serious penalties under state laws, you could end up being charged with a federal crime. Experienced Tampa federal criminal defense lawyer Bryant Scriven explains four factors that increase the risk that your drug case will be prosecuted in federal court.
When Tampa Drug Crimes Result In Federal Charges
The Florida Statutes provide strong penalties when it comes to the illegal possession, use, manufacture, advertising, transport, or delivery of controlled substances. This includes 'street' drugs, such as marijuana, cocaine, heroin, crystal meth, LSD, and Ecstasy, as well as illegally produced or obtained pharmaceuticals, such as Xanax, Valium, steroids, and ADHD medications. Depending on the exact circumstances, a conviction could result in fines up to $500,000 and anywhere from several years incarceration to life imprisonment in a state facility.
As if this is not bad enough, you could end up facing federal drug charges in Tampa. These are an even more serious criminal matter, as the conviction rate is high and there are tough mandatory minimum sentencing requirements. The following are four factors that influence whether a drug crime is prosecuted in federal rather than state court:
The type of drug and/or drug charge: Drug use, simple possession, and paraphernalia charges are more likely to be prosecuted through local drug courts. However, even in these cases, if the alleged use or possession involves a highly targeted drug, such as heroin laced with fentanyl or drugs that are known to be manufactured by specific gangs or cartels, federal officials could get involved.
The quantity of drugs: Manufacturing, sales, or possession of high volumes of illegal drugs are likely to garner the attention of agencies such as the Federal Bureau of Investigation (FBI) or the U.S. Drug Enforcement Agency (DEA). As a result, an arrest could result in federal charges.
The location: Manufacturing or selling drugs on government property, which includes military bases and national parks, or sending drugs through the mail automatically makes the alleged crime a federal offense.
Whether you crossed state lines: Trafficking in drugs across state lines automatically makes you the target of federal investigations.
To Protect Yourself Against Serious Penalties, Contact Our Tampa Federal Criminal Defense Lawyer
Federal drug charges, which are generally only filed when the Attorney General is confident of their ability to obtain a conviction, can result in mandatory minimum penalties. Under U.S. Sentencing Commission guidelines, this includes at least five years in prison and millions of dollars in fines for even a first offense.
To protect yourself against these penalties, get Scriven Law on your side. Over his decades' worth of experience, Tampa federal criminal defense lawyer Bryant Scriven has built a trusted reputation for providing a strong legal defense. Call or contact our office online to request a consultation today.