Doctor Who Supervised Dozens Of Substance Abuse Treatment Centers Gets 20-Year Prison Sentence For Healthcare Fraud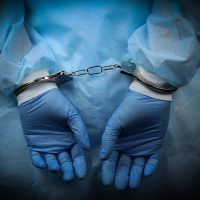 If you start talking to people who have come to Florida for substance abuse treatment, you will hear plenty of stories about a cure that is worse than the disease.  The fact that it takes most people more than one attempt to achieve long-term sobriety is not the issue; many addiction treatment centers and sober living houses are hotbeds of mismanagement and outright abuse.  All of this comes at the expense of patients, their families, health insurance companies, and publicly funded health programs such as Medicaid.  Floridians are used to reading news stories about healthcare fraud cases involving substance abuse treatment centers and other healthcare facilities, but a recent case in which a doctor pleaded guilty to filing nearly three quarters of a million dollars in health insurance claims for unnecessary tests for patients in substance abuse treatment centers is the biggest healthcare fraud case in Florida's history.  If you are being accused of financial misconduct at your workplace, contact a Tampa white collar crime lawyer.
Defendant Admitted to Filing $746 Million in Fraudulent Claims
In sober living houses, patients who have recently completed inpatient addiction treatment must undergo frequent blood tests and urine tests to ensure that they are continuing to abstain from drugs.  Every sober living house has a medical director who has a medical degree (Medical Doctor or Doctor of Osteopathy) who supervises drug testing and other matters at the facility.  The medical director does not spend an entire workday at one sober living facility; rather the medical director has a relationship with the sober living facility and visits the facility in person or sends employees of the doctor's office to visit periodically.  One medical director can be in charge of several sober living houses.
Michael Ligotti is a Doctor of Osteopathy who first took a position as medical director of a sober living house in Palm Beach County in 2011.  By 2020, he was medical director of 50 sober living houses.  Over this nine-year period, he ordered thousands of unnecessary and duplicate lab tests for patients (for example, ordering the same test when a patient came to his office as the test he had administered to the same patient the previous day at the sober living house where the patient resided).  By the time of his arrest, he had filed $746 in false claims, of which $127 went to his paychecks.
In October 2022, Ligotti, 48, pleaded guilty to healthcare fraud and voluntarily surrendered his medical license.  In January 2023, he received a sentence of 20 years in prison.  News reports did not specify whether he must pay restitution and when he will become eligible for parole.
Contact Tampa Criminal Defense Attorney Bryant Scriven
A criminal defense lawyer can help you if you are facing charges for filing fraudulent health insurance claims in the context of your work as a physician or an employee of a medical office.  Contact Scriven Law in Tampa, Florida to schedule a consultation.
Sources:
usatoday.com/story/news/nation/2023/01/10/michael-ligotti-delray-florida-sentenced/11025099002/
justice.gov/opa/pr/florida-doctor-sentenced-substance-abuse-treatment-fraud-scheme