Is Public Nudity A Crime In Florida?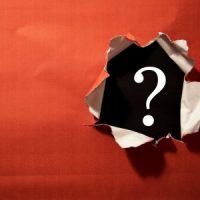 Floridians are famous for their skimpy clothes.  Daisy Dukes, thong bathing suits, and visible bra straps were a common sight in Florida long before they became a fashion trend in parts of the country where the weather is less appropriate for such revealing clothes.  According to Florida law, though, there is such a thing as showing too much skin.  Indecent exposure is a first-degree misdemeanor, punishable by a $1,000 fine and up to a year in jail.  You can be convicted of indecent exposure if you intentionally make your genitals or buttocks visible in public.  In order to be convicted, the evidence must be clear that you intended to appear without clothing and that you reasonably knew that people who did not consent to seeing your nudity could see you.  In other words, you are not guilty of indecent exposure if your swimsuit falls off while you are swimming, and you fix it as quickly as you can.  If you are being accused of indecent exposure, contact a Tampa criminal defense lawyer.
What About Public Urination?
Many indecent exposure cases stem from incidents of public urination.  Is there anyone in Tampa who has failed to make it to a bathroom while walking home after a night of drinking?  You can get criminal charges for indecent exposure if you urinate in a public place; depending on the circumstances, you could also face charges for public intoxication.  Whether public urination is a crime depends on whether people can see you; no one is going to arrest you if you answer a call of nature during a nature hike in a secluded area.
What About Nude Beaches?
The beaches of the west coast of Florida are known for their fine, white sand and clear, blue water.  They do not, however, allow nudity.  The only nude beaches in Florida are Haulover Beach in North Miami, Blind Creek Beach on Hutchinson Island, Playalinda Beach near Titusville, Apollo Beach near New Smyrna Beach, and Hobe Sound on Jupiter Island.  If you wear your birthday suit on a beach near Tampa, you can face charges for indecent exposure.
What About Breastfeeding a Baby?
Florida law clearly states that it is legal for mothers to breastfeed their infants in public.  If your nipple briefly becomes visible while you are nursing your baby, you are not guilty of indecent exposure.  As for expressing breast milk using a pump, you should do it in a room where people cannot see you.  If you need to express breast milk while you are at work, your employer must designate a space where you can do this without the risk of other people seeing you.
Contact Tampa Criminal Defense Attorney Bryant Scriven
You should exercise your right to representation by a defense lawyer, even if the charge you are facing is for a misdemeanor.  A criminal defense lawyer can help you if you are being accused of public nudity, public urination, or indecent exposure.  Contact Scriven Law in Tampa, Florida to schedule a consultation.
Sources:
floridainsider.com/business/the-411-on-nudity-at-public-florida-beaches/
flsenate.gov/Laws/statutes/2011/0800.03