Florida Businessman Sentenced To Prison For PPP Fraud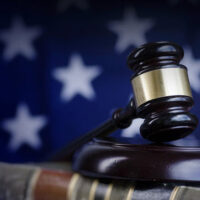 As part of COVID-19 federal relief assistance, small business owners applied for PPP (Paycheck Protection Program ) loans with the Small Business Administration (SBA). Over 800 billion dollars in loan assistance was distributed since April of 2020. Unfortunately, some people have been accused of applying for loan assistance under false pretenses or fraud, and others have been falsely accused of illegal conduct. In one case, the Department of Justice sentenced a Florida man to 3 years in prison after he illegally sought over 7 million dollars in PPP loan assistance. That defendant is one of a string of defendants accused of defrauding the SBA and depriving other small businesses of funds they are rightfully entitled to. 
What is PPP Loan Fraud? 
Anyone accused of defrauding the SBA or illegally obtaining federal financial assistance is charged with a federal crime, and if convicted, potentially sentenced to a prison sentence in federal lockup. There is no possibility of parole when sentenced for a federal crime. PPP loan fraud is defined as an individual (on behalf of a small business) submitting false information to the loan servicer when applying for a PPP loan. This false information could range from the defendant trying to impersonate the identity of an actual business owner, to the defendant purporting financial losses in order to qualify for assistance, to falsifying financial documents like tax returns or employee payroll information. It is also illegal to use funds disbursed specifically for small business payroll continuity to purchase other goods or services. 
Falsely Accused? 
Unfortunately, loan fraud is on the rise. There are also companies purporting to be the SBA or a federal entity preying on small business owners in an attempt to usurp personal identifiable information or scam the business owner. If you have been accused of PPP loan fraud, have received a target letter from a federal entity or have been formally indicted for a federal crime it is crucial you obtain legal counsel as soon as possible. If you made a mistake on your SBA PPP loan application that you failed to correct, you need to rectify the mistake as soon as possible or provide documentation indicating the correct information.  Even if you maintain your innocence and believe you are falsely accused or that you did not deliberately defraud SBA loan advisors, once you are subject of a criminal investigation you must prepare your defense so that charges can possibly be dismissed or lowered. 
Contact Tampa Criminal Defense Attorney Bryant Scriven
Being accused of a federal crime, including PPP loan fraud, is extremely serious. You could possibly jeopardize your professional future, source of income, housing, reputation and freedom. However, it is important to remember that all defendants are presumed innocent until proven guilty. Navigating federal criminal procedure is no easy task, and you need a defense attorney who understands federal law. Tampa criminal attorney Bryant Scriven has years of experience as a former federal prosecutor. Call today to schedule a consultation and prepare your defense.
Resources:
sba.gov/funding-programs/loans/covid-19-relief-options/paycheck-protection-program
sun-sentinel.com/news/crime/fl-ne-covid-relief-fraud-sentencing-20210806-4b4lsxmusrf23nyuw2r4nnf5ha-story.html