Charged With Possession Of Methamphetamine?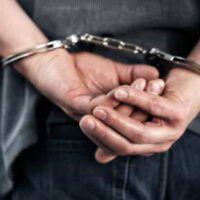 Tampa police arrested two suspects this past week in a major drug bust. A street value exceeding $750,000 of meth, heroin and cocaine were also seized. Throughout the Florida Panhandle, police have reported an uptick in drug activity and gang violence. The suspects apprehended in this case are charged with multiple offenses such as possession of a controlled Schedule 1 substance with intent to distribute. Although fentanyl is grabbing a lot of headlines, manufacturing, selling and distribution of methamphetamine, or meth, is still infamous. Even possession of small amounts of meth is a serious crime in Florida.
Understanding Potential Charges for Possession 
In Florida, meth is classified as a Schedule II substance. While it is not penalized as severely as heroin, meth remains highly addictive and dangerous in the wrong hands. Possession of meth without a valid prescription from a medical professional is a third degree felony. Defendants convicted of possession of less than 14 grams are subject to up to five years in prison in addition to fines not to exceed $5,000. In order for the prosecution to succeed with a conviction, they must prove beyond a reasonable doubt that the defendant had actual knowledge of methamphetamine in their possession. 
Penalties for Possession with Intent to Distribute 
To be charged with possession with intent to distribute, the defendant must have been stopped or detained with less than 14 grams of methamphetamine on his person. Often evidence found at the scene of the arrest like drug paraphernalia, large sums of cash, or scales can be indicative of intent to distribute. For possession of less than 14 grams with intent to distribute, a convicted defendant can be sentenced to up to 10 years in prison in addition to a $10,000 fine, and possible driver's license suspension. 
Drug Trafficking
If a defendant is arrested with more than 14 grams of meth on him, charges are elevated to drug trafficking. Drug trafficking is a serious felony that is punished accordingly. For example, for 15 grams of meth, a convicted defendant could face up to thirty years in prison, with a mandatory minimum sentence of three years, in addition to hefty fines. For more than 28 grams but less than 200 grams, a convicted defendant must serve at least seven years in prison. If the defendant is convicted of drug trafficking with more than 200 grams, he or she must serve a mandatory minimum sentence of 15 years in prison. In addition, defendants can also be charged for possession of harmful chemicals, possession of drug paraphernalia and other incidental charges. 
Contact an Attorney Today for Help 
A conviction for drug possession, possession with intent to distribute or trafficking has the potential to change the course of a defendant's life, affecting their freedom, reputation, ability to obtain employment, and relationships. If you are facing a charge for meth possession or any other criminal offense stemming from methamphetamine, it is crucial that you consult with an experienced Tampa criminal attorney as soon as possible. With years of experience as a former prosecutor and comfortability handling federal crimes, Attorney Bryant Scriven is the right choice. He is dedicated to helping criminal defendants navigate the criminal justice system with a fair chance. Call today to schedule a consultation.
Resources:
leg.state.fl.us/STATUTES/index.cfm?App_mode=Display_Statute&URL=0800-0899/0893/Sections/0893.135.html
wtsp.com/article/news/crime/tampa-police-drug-bust/67-8311a9d4-a6f9-46ad-9bbc-093b66225727