Can You Restore Your Voting Rights After A Felony Conviction In Florida?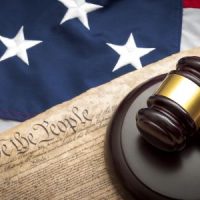 When a judge hands down your sentence, you might begin counting the days until you can do all the things you used to enjoy, and which you used to take for granted.  If your sentence involves prison, you look forward to your release, when you can sit at your family's dinner table again.  If you have been sentenced to probation, you look forward to having control over your time and, depending on the conditions of your probation, you might count the days until you can quit your job, drink alcohol, move out of your parents' house, or do whatever generally legal activities the judge told you not to do.  Most Floridians do not consider voting a fun activity, but restoring your voting rights is something you cannot do until much later if you have a felony conviction.  To find out more about your voting rights after a felony conviction, contact a Tampa criminal defense lawyer.
Only the Worst Crimes Get a Sentence That Entails a Permanent Loss of Voting Rights
For all except the worst crimes, loss of voting rights after a felony conviction in Florida is not permanent.  If you get convicted of murder or of a felony sex offense, you cannot get your voting rights back, even if you do not get sentenced to life in prison.  For all other offenses, you may restore your voting rights after you complete your sentence.  This means that, even if you served a decades-long sentence for a felony such as drug trafficking or assault with a deadly weapon, you can vote in the next election after your release from prison.
The state does not have the right to take away your voting rights as punishment for a misdemeanor offense.  If all of your criminal convictions, past and present, are for misdemeanors, you can still vote.  Even if you are in the county jail serving a sentence for a misdemeanor, you can request an absentee ballot and mail it from the jailhouse.
Amendment 4 and Its Ambiguities
Florida law allows you to vote after you have fulfilled all the conditions of your sentence.  Amendment 4, the constitutional amendment passed in 2018 which restored voting rights to more than a million Floridians with prior felony convictions made it sound like you were automatically eligible to vote as soon as you finished your prison time, parole, probation, or home detention.  The following year, Florida enacted a law indicating that, before you can vote after a felony conviction, you must also pay all court-ordered fines, fees, and restitution associated with your conviction.  This is the law as it currently stands, although some voters and lawmakers want to change it; they argue that making people pay money as a prerequisite for voting is a violation of the Fourteenth Amendment to the U.S. Constitution.
Contact Tampa Criminal Defense Attorney Bryant Scriven
A criminal defense lawyer can help you avoid criminal convictions that will make you ineligible to vote in upcoming elections.  Contact Scriven Law in Tampa, Florida to schedule a consultation.
Sources:
brennancenter.org/our-work/research-reports/voting-rights-restoration-efforts-florida
usvotefoundation.org/ex-off-voting-rights/Florida
ncpolicywatch.com/2022/05/02/florida-gave-voting-rights-to-people-with-felony-convictions-now-some-face-charges-for-voting/