Xylazine, The Non-Opioid That Just Made The Opioid Epidemic Even Scarier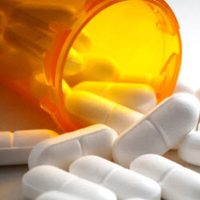 In Florida, you can get in big trouble for selling a small quantity of drugs, but you can get into much bigger trouble if the person who bought the drugs dies from an overdose as a result of consuming them.  Most buyers of street drugs are not sure what they are buying, and street-level dealers are not sure what they are selling.  This is why fentanyl overdoses have become so common; a tiny amount of fentanyl is enough to kill, and most people who consume fentanyl intravenously or by some other route of administration do not know that there is any fentanyl in their bag of powder.  Fentanyl has appeared as an adulterant not only in heroin but also in non-opioids like methamphetamine and cocaine.  A new drug has been involved in an increasing number of overdoses in recent years, and while it is not as illegal as fentanyl nor as powerful milligram for milligram, it poses at least as much of an overdose risk.  A Tampa drug crime lawyer can help you if police are telling you that their field tests show that your cocaine, methamphetamine, or heroin was actually something worse.
Doctors, Lawyers, Veterinarians, and Xylazine
Xylazine is not a new drug; it was developed in Germany in 1965.  Doctors had hoped to use it as a prescription medication to treat high blood pressure, but it tended to slow patients' heart rates down to hibernation levels, so it has never been approved to treat high blood pressure.  In fact, the FDA has never approved xylazine for any medical use in humans.  Therefore, it isn't technically a controlled substance at the federal level.  Veterinarians frequently use it to tranquilize animals for transport or to anesthetize them for surgery.  It is used on small animals like mice, rats, guinea pigs, cats, and dogs, as well as large animals like horses and deer.
Vets love xylazine because it is dirt cheap, and that is why drug dealers have taken a liking to it, too.  The trouble is that, because xylazine is not an opioid, its effects (such as respiratory depression and slow heart rate) cannot be reversed with naloxone.  The rate of xylazine overdoses varies from one city and state to another; it is widespread in Puerto Rico and in the northeastern United States; in Philadelphia, it has played a role in more than one in five overdose deaths since 2015.  All xylazine overdose victims nationwide also tested positive for other drugs, usually benzodiazepines or opioids.
In other words, if you have bought a mixture of drugs, you cannot be sure what it is.  No matter how dangerous the drug, all defendants in criminal cases have legal rights.  If you are being accused of possessing dangerous drugs, you should work closely with your lawyer at every step of your case.
Contact Tampa Criminal Defense Attorney Bryant Scriven
A criminal defense lawyer can help you avoid criminal convictions for drug offenses.  Contact Scriven Law in Tampa, Florida to schedule a consultation.
Source:
statnews.com/2022/03/11/overdoses-opioid-xylazine-philadelphia/