Bill Regulating The Sale And Manufacture Of Kratom Awaits Governor's Signature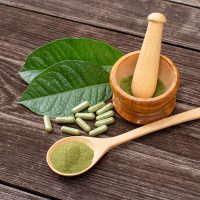 One of the scariest moments in a drug crimes case is when the forensics lab reveals the contents of the substance it confiscated from your property.  In some cases, this is your best hope for acquittal; powders that appeared to be cocaine when tested with field tests at traffic stops have turned out, upon examination by forensics labs, to be over-the-counter drugs or ordinary household products.  In the worst-case scenario, though, the substance could turn out to be something more dangerous and more illegal than you thought it was; for example, you might have thought that it was just a bag of weed, only to find out that it was actually laced with fentanyl.  Kratom is freely available at retail stores in every county in Florida except Sarasota County, but lawmakers have long argued that the definition of "kratom products" is sufficiently vague as to expose consumers to unnecessary risk.  They have also expressed concern about the availability of kratom to young people, since until now, Florida has not imposed age limits on its sale.  A bill regulating kratom appears likely to become law soon.  If you are being accused of illegal sale of kratom, contact a Tampa drug crime lawyer.
HB 179 Imposes Criminal Penalties for the Sale of Kratom to People Under the Age of 21
Everywhere in Florida except Sarasota County, it is currently legal to sell dietary supplements containing mitragynine, the active ingredient in kratom, which is the common name for the leaves of the Mitragyna speciosa tree, which grows in Southeast Asia.  This year, Florida's legislature has considered two bills that regulate kratom, and one of them, HB 179, has passed votes in both houses, after undergoing amendments; it is now awaiting a signature by Gov. DeSantis.
HB 179 allows for legal sale of kratom products in Florida, and it includes a more detailed definition of "kratom products" than that previously present in Florida law.  It also requires kratom manufacturers to test their products before shipping them to retail distributors.  Kratom manufacturers must also register with the Florida Department of Agriculture and Consumer Services (FDACS).
The bill also prohibits the sale of kratom products to consumers below the age of 21.  Anyone who sells kratom to a buyer under the age of 21 can face criminal charges, namely a second-degree misdemeanor.  If you are convicted of the sale of kratom products to an underage buyer, you can face a maximum penalty of a $500 fine and six months in jail.  As with any criminal charges, you have the right to be represented by a criminal defense attorney, and you have the presumption of innocence.
Contact Tampa Criminal Defense Attorney Bryant Scriven
A criminal defense lawyer can help you if you are facing criminal charges for illegal sale of kratom or for possession of pills that you thought were kratom but which police allege are something worse.  Contact Scriven Law in Tampa, Florida to schedule a consultation.
Source:
floridapolitics.com/archives/609974-legislature-approves-ban-on-under-21-sales-of-kratom/