When Can The Court Order You To Forfeit Assets?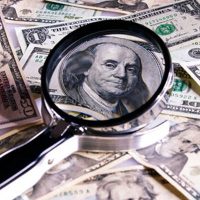 Every year at tax time, people love to complain about the government taking their hard-earned money.  With the exception of tax obligations, all the money you earn or inherit and all the property you acquire is yours to keep, as long as you acquired it legally.  This has probably never happened to you, unless you were returning from a trip abroad, and customs officials seized items that you were not allowed to bring into the United States such as agricultural products.  For various reasons, federal agencies such as the FBI and DEA can seize certain items of property if they have a legally valid reason to do so.  Likewise, if a federal court convicts you of a financial crime such as identity theft or money laundering, the court can order you to forfeit the money and property you gained as a direct result of your crime or for the purpose of committing the crime.  To find out more about the rights of defendants charged with financial crimes in federal court, contact a Tampa asset forfeiture lawyer.
Cases Where Federal Courts Have Ordered Florida Defendants to Forfeit Assets
These are some cases from the cases from the past few years where federal courts have ordered Floridians convicted of financial crimes to forfeit the proceeds of their criminal activities:
In September 2020, Dr. Richard Davidson, a Boca Raton chiropractor, pleaded guilty to healthcare fraud. He willingly forfeited $2.4 million of the proceeds of his fraudulent billing scheme.
In October 2020, John Ridling pleaded guilty to ten counts of wire fraud, eight counts of money laundering, four counts of bank fraud, and two counts of aggravated identity theft. The court ordered him to forfeit purchases he had made with the loan money he had obtained on false pretenses, namely a house in St. Lucie County, a Peterbilt truck, a Chevrolet Silverado, and a Featherlite trailer, as well as $348,000 in cash.
In 2021, Gerald Abraham, a Fort Myers psychiatrist, pleaded guilty to distributing oxycodone and methamphetamine for no legitimate purpose. As part of his guilty plea, he forfeited two Ford Mustangs, a Corvette, a Camaro, a Porsche, an Aston Martin, a Toyota Supra, an Acura NSX, a Nissan 370Z, and approximately $250,000 in cash.
In December 2021, Marvin Harris, Jr. pleaded guilty to drug trafficking conspiracy and forfeited a Mercedes-Benz, an 18k gold Datejust Rolex watch, and several "Cuban link" gold chains, plus $59,000 in cash.
All of the aforementioned defendants pleaded guilty, as do the majority of defendants in federal cases.  Their willingness to forfeit assets may have helped them get their sentences reduced.
Contact Tampa Federal Crimes Defense Attorney Bryant Scriven
If you get charged with a federal crime, prosecutors will often present you with a range of sentences you could receive.  If you decide to plead guilty, a federal crimes defense lawyer can help you with asset forfeiture and other ways to get your sentence reduced.  Contact Scriven Law in Tampa, Florida to schedule a consultation.
Sources:
justice.gov/usao-mdfl/pr/former-delray-beach-doctor-sentenced-six-years-federal-prison-20-million-health-care
justice.gov/usao-mdfl/pr/vero-beach-man-sentenced-15-years-federal-prison-more-40-million-fraud
justice.gov/usao-mdfl/pr/naples-pill-mill-doctor-pleads-guilty-and-agrees-forfeit-9-luxury-vehicles-and-more
news-press.com/story/news/crime/2022/03/21/fort-myers-florida-drug-trafficker-headed-prison-more-than-24-years/9455013002/