Hit & Run Offenses in Florida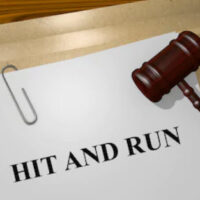 Just last week, a woman was tragically struck and killed in a hit and run accident in Fort Lauderdale, Florida. In Florida, a hit and run charge, or leaving the scene of an accident, can be charged as a misdemeanor or a felony. Leaving the scene of an accident is illegal. Leaving the scene after striking a pedestrian or causing physical bodily injury or even death to another person is grounds for felony charges. Even if you do not have car insurance, deciding to hit and run will only result in additional criminal penalties and fines, and is considered unconscionable behavior. If you or a loved one were involved in a hit and run collision and are now facing criminal charges, it is critical you act quickly and retain legal counsel. 
Misdemeanor & Felony Hit & Run  
Leaving the scene of an accident where a death occurred is a felony in the first degree. The penalties include a maximum 30 year prison term and/or a $10,000 fine. If you were found to be driving under the influence at the time, you must serve a mandatory minimum sentence of 4 years in prison. Hit and run accidents that cause severe bodily injury to the other driver or passengers is a third degree felony. If convicted, the defendant is subject to a maximum five year prison term and fines not to exceed five thousand dollars.
Leaving the scene of an accident where no bodily injury occurred but property damage was sustained can result in conviction of second degree misdemeanor, 60 days in jail and a $500 fine. Fla. Stat. § 316.061 (2020). Even if you were not aware you clipped or tapped another vehicle, if a reasonable person would have known, you can still be charged with misdemeanor hit and run. In addition, just because you are not convicted for criminal charges, simply being charged is a major blip to your reputation, career and professional endeavors. Even probation will likely render you ineligible for future job opportunities where a clean driving record is a prerequisite.
License & Insurance Consequences  
The Florida Highway Safety and Motor Vehicles Department ("FLHSMV") states that penalties for hit and run offenses extend to license privileges. If the defendant is involved in a hit and run accident causing injuries to the other driver or passenger, the defendant's license is revoked for up to three years. If the crash results in a fatality, the defendant's license is also revoked for a minimum of three years. FLHSMV also reports that between 2015 and 2019, more than 1,400 fatalities occurred as a result of hit and run collisions. If your license is revoked, it can be extremely difficult, if not impossible to obtain car insurance if and when your license is reinstated. It may also prove difficult to obtain employment if you have no form of transportation and criminal convictions for property damage and/or bodily injury from a hit and run accident. 
Contact Scriven Law, P.A. Today  
If you are in an accident, even if you are not at fault or the other car was unoccupied at the time of the occurrence, you must remain at the scene. If the other vehicle sustained property damage and the driver or vehicle owner is not present, at the very least, leave a written note containing your contact and insurance information. If the other driver is present, exchange information and call 911 to obtain a police report, or if injuries were sustained, seek immediate medical attention. If the police suspect you attempted to leave the scene and you are informed of your detainment or arrest, you have the right to remain silent and request an attorney. Once you invoke that right the police cannot continue to question you although you may be prosecuted. Contact Tampa criminal attorney Scriven as soon as possible so he may begin preparing your legal defense. Hit and run charges are very serious. Your career, prospects reputation and freedom are at stake. Call Scriven Law, P.A. today to schedule a free consultation and discuss your case.
Resource:
local10.com/news/local/2020/12/30/woman-killed-in-hit-and-run-crash-in-north-lauderdale/